Although I've loved writing books (4? 5!) for traditional publishers, self-publishing has been one of the best things I've added to my life in the past few years. It's a great way to stay creative, get your writing out quickly into the world, and earn and income along the way. There's a new FREE Self-Publishing Success Online Summit coming up July 12 – 23 that some of you might be interested in. It features 37 different self-published authors ready to deliver what you need to write, market, and publish your book.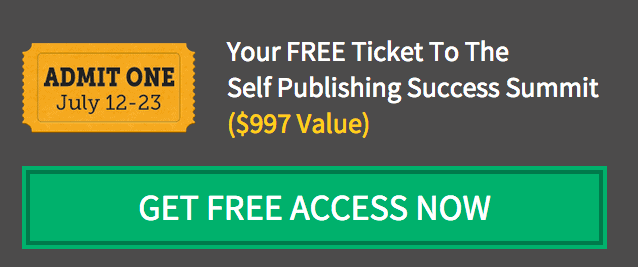 Looking at the line-up of authors, I'm thrilled to see so many friends and folks whose books I've read and loved of late, including the likes of Chris Ducker, Daniel Decker, Jeff Goins, Jamie Tardy, Pat Flynn, and many, many more. The summit will focus on three main steps that the authors will be walking you through, and it's sure to jam-packed with valuable info:
Step 1 – Writing You Book – Learn to overcome your doubts and fears and painlessly (!) write your book today.
Step 2 – Marketing & Publishing – Learn to launch to truly launch your book into the world using some serious "outside of the box" tactics.
Step 3 – Monetizing (Making Money) – Learn to take your book to the bank and see how your book can help you bring in an income, and a business.