So we've established the fact that I read a lot of books.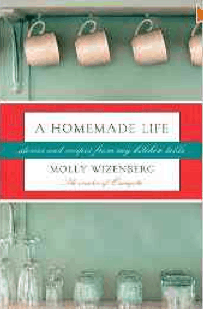 At the prodding of some fine blog reader folk, I want to start sharing (a little bit) more in depth about some of my reviews of these books.
I want to start with some of my favorite books read in 2011. Since I'm in a theme mood, the three books below that I loved in 2011 (in the top ten of the 100 I read in 2011), are all — on the surface — for foodies, cooks, and people who like reading about food.
However, please note that these books are actually for anyone who loves great writing;)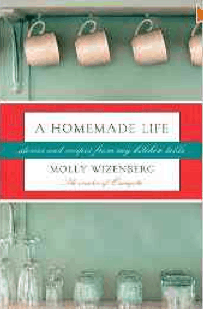 A Homemade Life: Stories and Recipes from My Kitchen Table *****
Molly Wizenberg had really great wedding pictures. There she was, in a wedding dress, on a bright red couch, on the rocky beach next to Seattle's shoreline. Stunning. I found them, of course, because I loved her blog (Orangette) circa 2009, and she posted about them. It was stalking, in a way, but she invited it. But this is beside the point.
Here is the point: I loved her book. She writes with wit, and humor, and care and helps readers love food, Paris, her awesome love story of meeting Brandon, and just her in general. If you like food, and words, you will like this book.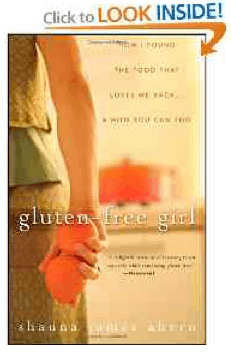 Gluten-Free Girl: How I Found the Food That Loves Me Back…And How You Can Too ****
I love Shauna James-Ahern, aka @glutenfreegirl. When I found her some years back (likely through the same route that I found her friend Orangette), I was immediately enthralled with her pictures, wit, and crazy falling-in-love (all chronicled online) story of meeting her husband, The Chef. Then when they went and had the cute little Lu daughter I was over the moon. Entranced, thrilled, and cheering for their little family all the way was I.
Meeting her in person this past summer was a joy, and hearing her speak was one of the more pleasant (she is FUNNY!) experiences I had in 2011.
Oh, and I'm not even a celiac (I took a blood test).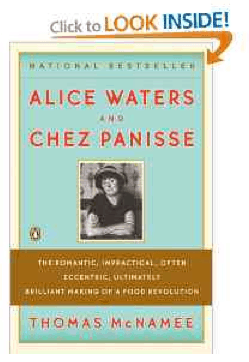 Alice Waters and Chez Panisse *****
Although I grew up in Berkeley, it took me three decades to get to Chez Panisse (where Chez Panisse is, if you're confused). When I went, for my birthday last year, I was thrilled. The aura of organic, slow, whole food surrounding the place made me feel just darn dreamy and I left needing to read the Alice Waters book. And I did, and it felt like one long extended wonderful meal – complete with crazy weird stories of what it meant to build one of the most famous ethical, wholesome food movements in the last generation. Yum.
And those are my first, three, irreverent book reviews.