If you think the seven wonders of the world were decided years ago, you are wrong.
Very, very wrong.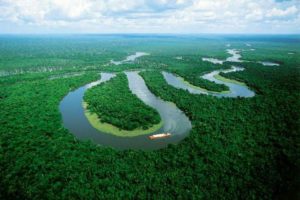 In fact, the seven wonders of the world (the deciding of them) is a dynamic, ongoing process that some famous smart people are in charge of. Or something like that. It's true that I'm a bit hazy on the logistical details of it all but what I am most definitely not hazy on is the outcome. The results, that is.
I am surely not the only one who woke up to an email from my husband this morning (and then engaged in a thirty minute conversation about the topic later) about the breaking now.
It's true, we now have a definitive list of the NEW seven wonders of the world.
Keep in mind, these are not the seven "man-made" wonders of the world, or the seven "aquatic" wonders of the world, or the seven "modern" wonders of the world. These are the real, official all-encompassing deal. This is a list, people. A list that should be abided by.
And now…
The Amazon
Halong Bay
Iguazu Falls
Table Mountain
Jeju Island
Komodo
Puerta Princesa Underground River
My personal thoughts upon digesting this ground-breaking information:
Initially, I thought I had been to 4 of the 7 wonders of the world so far.
Upon closer investigation, I learned that I have only been to 3 of the 7. By investigation, I mean my husband correcting me, telling me that I've actually only skirted the edges of #1 (the Amazon) which doesn't really count.
I have no idea where three of these wonders are, but they sound Asian.