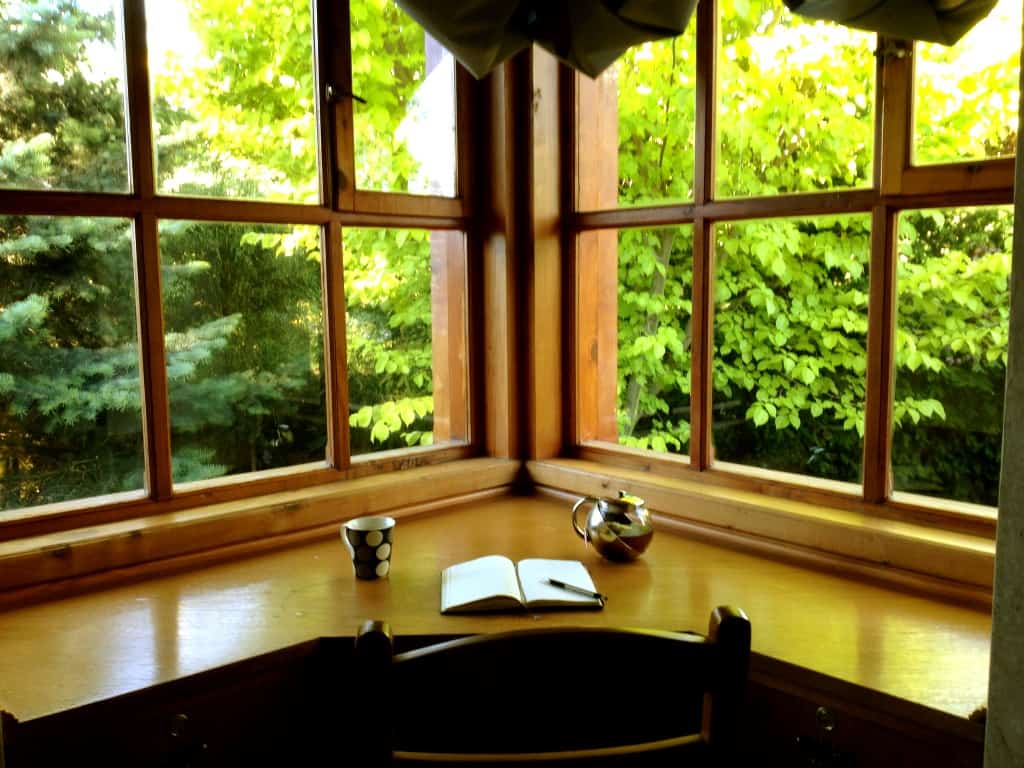 Last month I was part of a great series over in the LinkedIn influencer blogs (yes, I have a blog over there) about the perfect workspace. Called, Where 50 Influencers Work, the piece focuses on images of workspaces (like mine, above) and then asks folks to share about their image. Why it makes a great working space, why it works for them, and how and why they wish it would be different in the future.
My desk (above) is not an image, sadly, of my everyday desk.
Rather, it's an image of an incredible desk I had ownership of for a long weekend over New Year's. The image above was taken just moments before I did my annual goal review for 2012, and goal planning for 2013. This is the best desk I have ever had the chance to work at, and it got me thinking immensely about what a good workspace really is for me, and how I can take small strides to create it. Here's what I came up with.
5 Keys of My Perfect Workspace
1. Quiet. As an introvert, I need quiet to get anything done.
2. A Door. Us introverts (see above) aren't good with open-office floor plans, and doors are needed to keep that peace we so desire.
3. A Comfy Chair. I'm not good typing at normal desks, and often find myself on couches, beds, or floors — where the position of my laptop on my lap is preferable. The best scenario for me would be a wide, comfy chair (to serve as that perfect bed or couch) to type in.
4. An Inspiring Color, Image, or Object. Inspiration can come from anywhere. Gretchen Rubin painted the walls of her office with flowers to find it. Although I'm not sure what would be most inspiring for me, I need to find out. Stat.
5. A Strong Connection. Any office I need will need lightning-fast wifi, and nothing less.
So what about you? What do you need in a perfect office or workspace?