I've said it before, and I'll say it again: I'm a book junkie. I read 200 books a year, and not because someone is holding a gun to my head;)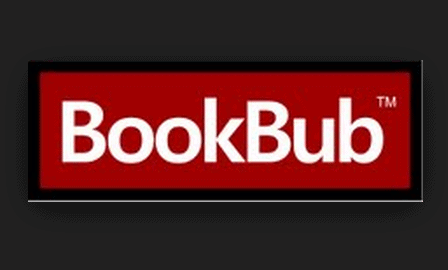 As a result, I'm constantly on the lookout for ways to get free books.
A few of my favorite stand-bys:
Sign up for Kindle Daily Deals, an email newsletter from Amazon.
Use your library (I have library cards at three of my local libraries, which means I can check out digital or audiobooks from three locales).
Sign up for Audible.com, and then also sign and get their Daily Deals.
Follow ereadergirl, a website that curates some daily free and super cheap deals on Kindle, Nook, and PDF.
In the past two weeks, though, I've been thrilled to discover a new resource. Not sure how I first found out about it (someone tweeted, likely?), but I'm in love. And if you're always looking for free and crazy discounted books like I am, you will be to.
What am I in love with?
BookBub. It's a daily newsletter of great ebook (Kindle, Nook, etc.) deals delivered to your inbox. When you sign up (it's a free newsletter of course), you mark what genres of book deals you're interested in, and then they target those in your email each day. I've been getting it now for about a week and have already taken advantage of about four deals so far — all either free, $.99, or $1.99 (some are $2.99 that I've seen). Honestly my only complaint is I wish there were more deals coming to me each day, but I guess that's not their fault, and is rather just the nature of how many deals are out there each day.
In any case, if you're on the hunt for free electronic books, get thee to their sign up page.
Finally, remember that I have a free newsletter of good ebooks that I find free or very cheap that I send out to subscribers once a week or so.
If you want to sign up for that, go here.
Where do you go to find free or discounted ebooks? Let me know, and I'll smile wide.