I set goals each year, and although I don't type them all out for readers (to both not bore you to tears, and to keep some privacy), I do share some of those goals (like the number of books I aim to read each year: 150).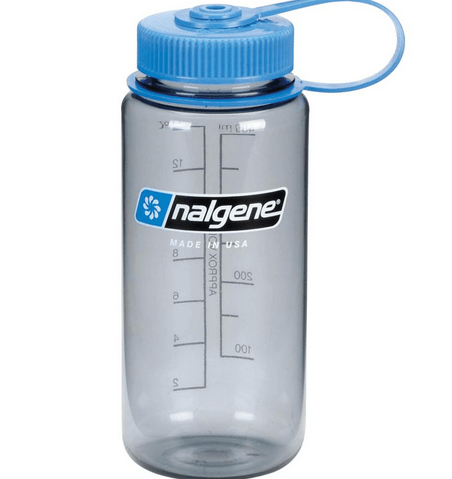 Slowly but surely, I'm hitting a few of my health goals for 2013. One of my goals this year was to try eating Paleo for a month (no grains, dairy, legumes or sugar). Although I didn't have a great experience, I'm very glad I did it, and do hope it to try it again in the future, providing I get some guidance on how on earth to get my energy levels above zero while doing it;)
Another one of my health goals this year was about making sure I drank enough water each day. Yes, it sounds simple, and it is.
Or that's what I thought.
As soon as I wrote down: "drink the right amount of water" onto my 2013 goals list, however, I stepped into a quagmire.
It turns out, you see, that there is a ton of conflicting advice online about how much water you should drink each day. Do you really need to drink half your weight in water? Or is it more like 8 8-oz glasses of water (which may be more or less than that, depending on your weight)? Does it really have to be all water? Or can tea and juice count? Can milk even be considered part of that number?
Twenty minutes of me, online, trying to figure out how much water I needed to drink, and I wanted to chuck the whole goal entirely.
This is ridiculous, I thought.
I'm ridiculous, I thought.
Who cares? I wailed.
Me, apparently. (Because who else spends 20 minutes cross-checking strangers responding to Yahoo Answer queries from 2009 as a means to determine anything about their health, really?)
Here's the thing: I never figured out the right answer. Today, I don't pretend to know the real answer, the "right" answer, or even if there is a right answer. Instead, I just plowed ahead and picked a number.
The goal I set (64 ounces a day, or 2 full-size Nalgene bottles of water), might be "right". It might be wrong. But it's just what I chose. (And it happens to be exceedingly easy to remember, with my Nalgene in hand.) It also happens to not be a goal that destined to hurt me.
Sometimes, we're not always sure about the goals we set at the beginning of the year. Are they "right"? Are they wrong? Should they be different? If they aren't going to hurt you (drinking water shouldn't hurt me, I hear), then just try them. If they don't work, you can always change course.
Have you ever set any goals for yourself you weren't entirely sure about? Any goals that you weren't convinced were actually good goals for you to be pursuing? Did you stick to them? Or change course?