It's Saturday, and I'm typing as a small baby sleeps.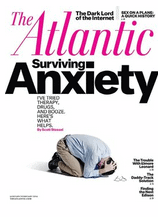 Last week I confessed to be an even greater content consumer than I've already known myself to be when I told you that aside from reading 200 books a year I also subscribe to 13 magazines. Shortly after posting, my father reminded me of two more I read that I had forgotten to mention.
Eeeek.
In the post about the magazines I subscribe to, I mentioned how I typically subscribe to a bunch during annual sale so as not to spend the equivalent of a small automobile on glossy mags. Although the $5 Memorial Day magazine sale is over, Discount Mags kindle restarted the deal this weekend for my readers. You've now got until Sunday night, June 1 to get a huge number of magazines for sure just $5 a year. 
Almost all of the 15 (!) magazines I subscribe to are included in the $5 sale. 
Check out all the sale magazines here.