When you go to one of the top 50 eco-lodges in the world (according to National Geographic), you're bound to have a nice time.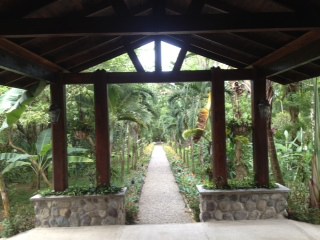 And I did.
When the manager of Pico Bonito Lodge in La Ceiba, Honduras summarized to me that luxury isn't just about amenities, but about the little things, I scribbled it down immediately in my Moleskin.
That was why I loved this place so much, I realized.
The Space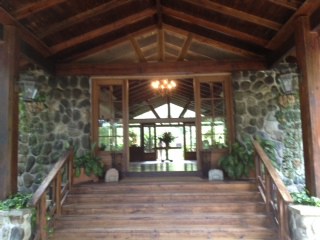 Picture individual cabins laid sparsely placed in a lovely, landscaped area of jungle at the edge of the Honduran National Park. A long, private road leads to a open main entry building. A pretty, modest swimming pool, pretty trails between the main buildings and cabins, and a set of trails leading out from the lodge area into the national park, it's a great space.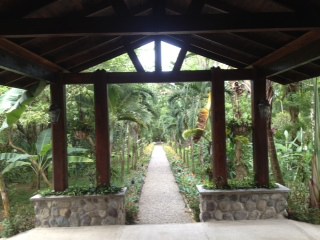 My Room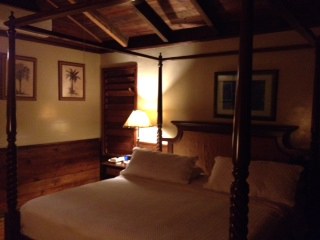 I loved the room, mostly for the incredible feeling of isolation you feel in your own private bungalow, replete with the incredible jungle sounds of monkeys, cicadas and birds oh-my.
And the bed.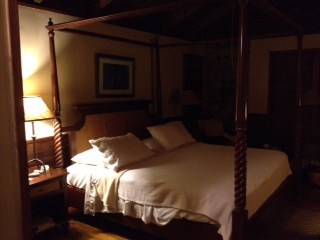 What a bed! (The fact that I was told that I was sleeping in the exact bed that Michael Douglas and Catharine Zeta Jones did had absolutely nothing to do with this.) Falling asleep in comfort, with the sounds and smells of the jungle, I was in love.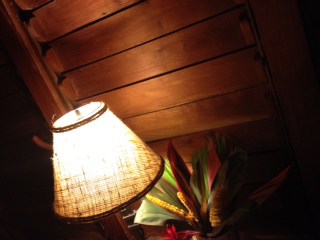 The Restaurant
Aside from the coffee, I thoroughly enjoyed many of the dishes at the restaurant. I had read online that folks loved the food, and after 5 days eating nearly all my meals there, I can concur.
My recommendations?
Huevos rancheros for breakfast, tostadas for lunch, bean dip and guacamole for snacks, fish soup for dinner, and flan for dessert.
#yum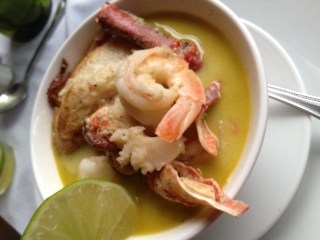 The Outdoors
As mentioned, there are great trails leading from the lodge and bungalow area out into the national park. I had a great time on these trails, doing various versions of them about 5 times in my days there. There was an incredible swimming hole, and some great lookouts (wooden towers you can climb up.)
My main concern about the outdoors, however, has nothing to do with Pico Bonito, and everything to do with mosquitoes. Especially during the hikes, which take you into deep jungle, you need heavy bug repellant.
The Extras
The manager's claim that luxury comes in the little details was spot on here. Upon arriving, they immediately gave me a cold towel and water (and not just the first time, but each and every time I arrived after a few hours away.) My luggage was magically transported where it needed to be with nary an ask, while I enjoyed a cool drink.
The staff were incredibly attentive, handling a rather demanding group I was with with complete aplomb, and leaving me ever-anxious to return. (ASAP, that is.)
Improvements I'd Love to See? 
Better coffee would be lovely.
Softer towels would add some luxury feel that was surprisingly missing on the post-shower front.
I think it's also time to upgrade the pool. Although perfectly adequate, for the luxury level of lodge, this could be improved upon.
There was a very small section of books left by past patrons, but frankly it was pretty dismal. I'd love to see this built up more, as, we all know: I love me a good hotel bookshelf;)
Finally, the bathroom in cabin #19 could use a curtain on the window.