This is the second part of a two-part guest post series by Mary DeMuth (also see part 1, "How to Turn a Blog Post Into a Book").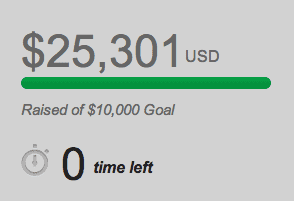 Mary has a new book out called Not Marked, which was written thanks to two blog posts she wrote that went viral. I love learning about successful self-publishing, and Mary shares how she not only turned some blog posts into a print book, but also how she crowd-funded the project to the sweet tune of $25,000.
Enjoy!
#
Following up on my earlier post this week explaining how I turned a blog post into a book, I wanted to share with you 12 practical steps to help you self-publish your book and find the crowd-funding to do so.
Here are the 12 steps I followed, and that you can, too;)
First, assuming you are a blogger, look over your existing blog posts, whether they are on your site or others. (Oddly, my most viral posts were not on my site, which might be the case for you as well).
Read all the comments on the posts, trying to discern what the felt need is. (In my case the felt need was learning to heal/be whole after sexual violation).
Gather everything you've written about the topic and paste it into a long document. Print it out and begin grouping the posts into sections.
Create an outline for the book, based on #3.
Write the book. (Don't attempt to write it in a week, as I did for Not Marked. I've been writing over two decades, and although I've never written so quickly before, in this case I found that the subject matter was so difficult that I knew I needed to tackle it in a short period of time for my mental health.)
Create a beautiful, non-dorky cover using a graphic artist or a site like 99Designs.com
Crowd-fund your campaign! First, create a compelling video for your crowdfunding campaign. (I paid for mine, and it was well worth it.)
Select a crowdfunding platform, then study the successful book campaigns on that platform to gain tips for what you can do. I used IndieGogo, and highly recommend it.
Once funded (this is not guaranteed), hire a professional editor (macro), copyeditor (micro), formatter (Kindle, Nook), and interior designer (for print copy).
Send files to the appropriate entities. I used http://thomsonshore.com/ to print my books. In my case, I chose to offset print my books rather than print on demand, because the price per book was significantly cheaper, but you'll have to do the math on your project.
Distribute ebooks on Amazon, Barnes and Noble, and on your own website. Distribute print books through your printer or another source. (I'm outsourcing mine).
Write posts like this for blogs with good platforms, sharing about your book.
I hope my journey from blog post to crowd-funding to holding the book in my hand will help you realize your publishing dreams. Most importantly, I hope you feel inspired to really get going!
Are you looking to publish something today? Is there content on your website already that you could use to turn into a book? Have you ever tried crowd-funding for a project? Tell us about it in the comments! 
#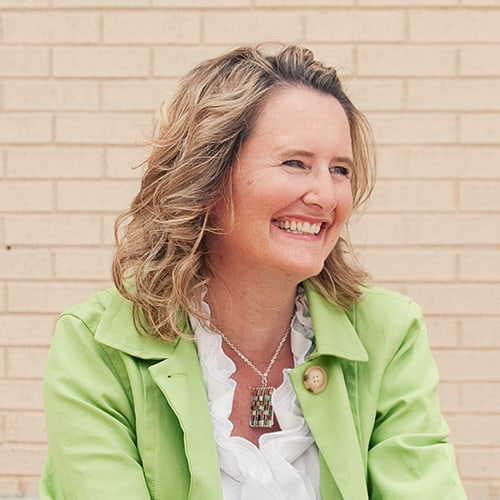 Mary DeMuth is the author of fifteen books, including her latest, Not Marked. She's spoken around the country and the world about living an uncaged life. She's lived in the south of France with her husband and three children and now makes her home in Texas.
Find her at marydemuth.com, or at @MaryDeMuth.