Note: Today I'll be leading an all-day intensive on social media for social good out here in Chicago at the Ideation conference. Here's the awesome outline of what we'll be talking about. Not here with us? Don't worry, we're recording it…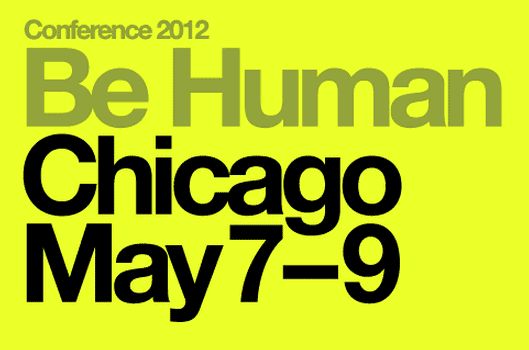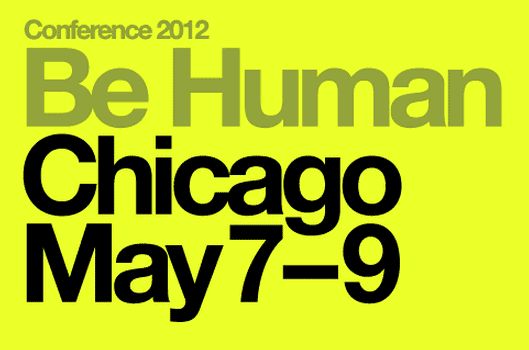 The Agenda
Introduction 9:10am – 9:25am Claire Diaz-Ortiz
Session Time: 15 min.
Using Twitter for Good: 9:30am – 10:30am
Claire Diaz-Ortiz, Twitter
Session Time: 1 hour w/ Q&A
How to use Twitter to make a difference in the world around you. This tactical session will teach the 5 step T.W.E.E.T. framework for excelling on Twitter.
Coffee Break 10:30 – 10:45

Using Facebook for Good: 10:45 – 11:30am
Paull Young, Charity Water
Session time: 45 min. w/ Q&A from the audience
You don't need a content calendar and formal process to do Facebook right. Forget about how many likes you have and act like a human – your fans will appreciate it!
Using YouTube for Good: 11:30am – 12:15pm
Mark Horvath, Invisible People
Session time: 45 min. w/ Q&A from the audience
This session will explore the incredible power of Youtube to make a difference in the world around you. Using stories and lessons learned from his successful work, Horvath will show participants how to navigate the world of video.
Lunch 12:15 – 1:30pm
Stories for Good: Thinking About the Content, Not Just the Platform 1:30pm – 2:00pm
Megan Stielstra, MyGreenLife
Session Time: 30 min.
In this session, Megan will explore the ways that the importance of story plays into the success of a cause campaign on social media.
Blogging for Good 2:00 – 2:45pm
Cassie Boorn, Devries PR
Session Time: 45 min.
In a world where we are constantly bombarded with issues, causes and charities it is hard to choose where to focus our efforts. Cause fatigue has made rallying support around important issues increasingly difficult. Cassie will explore the issue of cause fatigue and show how storytelling and blogging might be the way to drive people to taking action.
Case Study of Social Media for Social Good 2:45 – 3:15pm
Tim, Mightybytes
Session Time: 30 min.
In this presentation, Tim will discuss how Climate Ride, a growing nonprofit focused on cycling and sustainable solutions, uses social tools to grow the organization and keep the roads safe for riders.
Closing/Networking 3:30 – 4:00pm
#
The Speakers:
Cassie Boorne
Cassie Boorn is a Social Media Specialist at DeVries PR, where she works on digital programs for brands including  P&G, Pepperidge Farm, Materne and E&J Gallo. Cassie also writes regularly at her personal blog CassieBoorn.com which has been featured on NPR: All Things Considered, New York Times.com and more.
Mark Horvath
Mark Horvath knows about being homeless. He lived on the streets of Hollywood more than a decade ago, and, fours years ago, when he lost his job and his house in foreclosure, he essentially began recording homeless people's stories and posting them online. Horvath's ultimate goal for WeAreVisible.com would be to connect homeless agencies directly with the people seeking services, what he calls "virtual case management." Connect with him on Twitter @hardlynormal.
Paull Young
Paull Young is Director of Digital at charity: water, a non-profit devoted to bringing clean and safe drinking water to the 1 billion people without. Frequently nominated as one of the leading digital non-profits, charity: water was the first non-profit to have 1 million Twitter followers and has 75% of its fundraising come through digital channels. In just 5 years charity: water has provided clean and safe drinking water to over 2 million people and raised almost $30 million in 2011.
Paull formerly was Senior Account Director with social media agency Converseon, where he led award winning campaigns for Fortune 500 clients such as Graco, Kohler, Telstra and Citrix.
Paull has been a well known PR and Marketing blogger and commentator since 2006, firstly at Young PR and now at PaullYoung.com. His work has been featured on FOX News, Wall St Journal, Sydney Morning Herald, CNN.com, NY1 and the Australian Financial Review. In 2011 he was named an industry 'Rising Star' by the Direct Marketing Educational Foundation. You can follow Paull on Twitter @paullyoung
Tim Frick
Tim is the author of media and marketing books that are used for professional development and by higher learning institutions in the U.S. and Europe, including Johns Hopkins University, the Art Institutes, and Full Sail University, among others. He is an avid environmentalist, a cyclist, and owner of Mightybytes, a triple bottom line-friendly B Corp in Chicago that creates rich user experiences to tell client stories, brand their products, and meet business, technology, and marketing needs.
Tim regularly presents at conferences and gives workshops and seminars on various aspects of marketing, digital media, social responsibility, and entrepreneurship. He is also on the board of directors of Climate Ride, a national bike ride for sustainable solutions.
Megan Stielstra
Megan Stielstra is the Literary Director of 2nd Story, a storytelling series dedicated to building community through storytelling, and the author of the story collection Everyone Remain Calm. She teaches creative writing at Columbia College and The University of Chicago and is a 3Arts Teaching Award Finalist for her work with 2nd Story, helping people of all ages get their stories on the page.
#
All About Ideation
Our goals for the conference are simple, but bold: facilitate in-depth, peer-to-peer conversations that lead to actionable pathways for practitioners, provide meaningful access to thought-leaders, and accelerate innovation through new ideas and technology.
The theme of our 2012 conference will be "Be Human."
We believe that what connects all of our passions and pursuits towards good is our humanity. Humanity cuts through culture, socio-economic boundaries, politics, religion, etc. There's something profoundly beautiful and powerful about tapping into our humanity. It reminds us as to the why of our how and what. Our hope is that the stories and ideas shared during our 2012 conference will cause us to re-engage what it means to be human, develop meaningful relationships, and create new paradigms for thinking about human good.