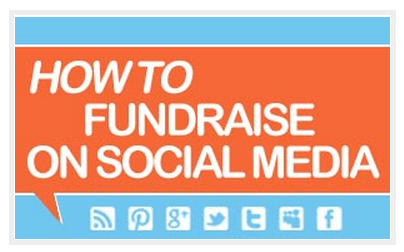 The ebook I came out with last year, How to Fundraise on Social Media, just launched on Amazon.
It's a niche topic, so this won't apply to all of you who read ClaireDiazOrtiz.com. However, if this is something that interests you, and you'd be interested in getting a free copy in exchange for an (honest) review on Amazon, just fill in the form below and I'll send along a copy.
Thanks!
Want to know more about the book is all about? 
All over the non-profit world, people cringe when they have to ask others for money — no matter how worthy the cause. It may be hard to admit. But it sure is true. People wish that working in the non-profit world was never synonymous with fundraising.
Why?
Fundraising is difficult.
Fundraising is not necessarily fun.
And some people (me included) are worse at it than others.
If you struggle with raising the funds you need for your non-profit organization, this book is for you. If you already know that social media can help you raise funds, but you're not quite sure how to best navigate it, this book is also for you. If you're a social media expert, but your fundraising campaigns have raised you a whole lot of nothing (so far), this book is for you.
And, finally, if you already excel at fundraising via social media, more power to you, but don't throw this book out the digital window.
Instead, if you stick with this book, I bet you'll still learn a few key things on the journey.
Try a free copy by signing up above(and leave a review) or go purchase one now.