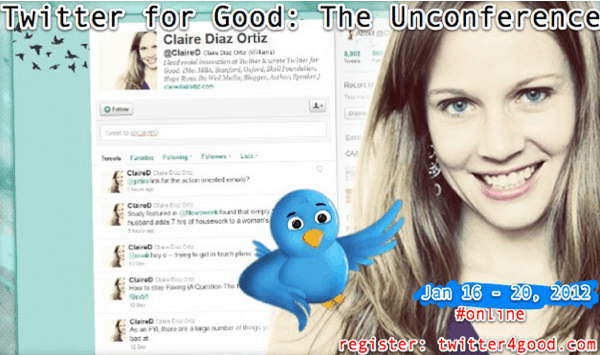 In honor of the upcoming Twitter for Good Unconference, I have a new podcast up (it's more of an audio manifesto, really), where I explain why (almost) every conference should be an "unconference".
I'll tell you what an unconference is, then talk about how unconferences can solve the major problem in our current conference system today.
P.S. Interested in creating a blog of your own?
See my free guide to
starting a blog
, and get a discount on
website hosting
through the provider I recommend. For more advice on blogging, sign up for my
free blogging tips
.