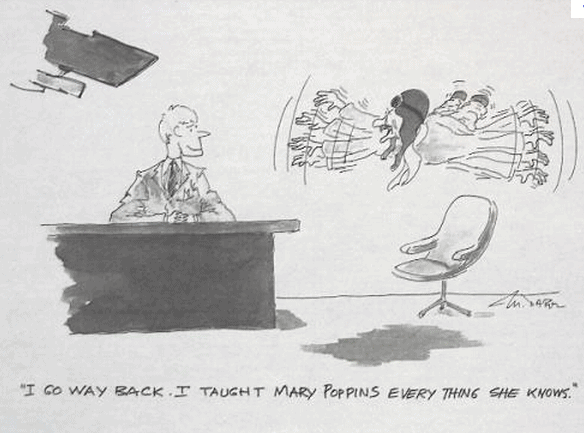 Last week, I wrote a post that ruffled a few feathers.
Specifically, I argued that paying for a mentor can be a smart business move.
As I explained, many individuals these days pay for the mentoring they seek. It's a simple business transaction that satisfies both parties: the mentee gets what he or she wants (quality mentorship), and the mentor has an incentive to agree to it.
In a recent post on mentoring over at AskAPRGirl, I said just as much:
Remember that paying for a mentor is not heresy. Indeed, many a fine coach or consultant offers a paid mentorship program to help get you to where you need to be. If an influencer really wants to help, but doesn't have the bandwidth, why shouldn't they offer such a service to fans they can support?
Some readers, apparently, didn't like this one bit.
From the notes I received in response to the post, I heard that some readers believe that paying for mentorship "muddies the waters of a selfless exchange" (not my words), and "turns a relationship into a transaction".
Although I understand this sentiment, I sure don't agree.
And here are three reasons why.
Why You Should Pay for a Mentor:
It's Hard to Get Good, Free Mentors. If you want to pitch some influencer you've never met — say Seth Godin or Tim Ferriss — on the notion of sitting around with you for a couple hours each month brainstorming and strategizing about your challenges in life and work for the shiny price of totally free, more power to you. Is your quest unlikely? Yes. Do some succeed? Yes.
Quality Mentorship is Better than Free Mentorship. I am confident that if I were to walk out onto the streets of San Francisco's Tenderloin right now (or any urban or rural area where folks wander around aimlessly without much to do), I could find someone to sit and talk with me for free for an hour or two.  Would that advice be useful? Maybe, or maybe not.
Good Mentors Have Good Connections. When people seek mentors, they do so not only for the quality of advice that mentor will offer (and the wealth of experience they bring to that advice) but also for the connections that mentor might have. Connections are everything in business, and sometimes you need to pay for them. Better connections mean better mentors.
If you have the luck to find a quality mentor for free (whether by virtue of birth, chance meeting, or guardian angel), congrats! If not, consider shelling out for the guidance you seek.
Have I convinced any more of you that paying for mentorship is NOT heresy? Or do you still get angry that I suggest it? Inquiring minds want to know…