Twenty-two years ago this month, Rwanda was embroiled in a 100-day genocide that resulted in an estimated 800,000 deaths. But once the mayhem subsided, women like Jacqueline Mukacyemayire were able to rise from the ashes. Here's how:
She can sew a dress overnight. I can't thread a needle.
She is self-employed. I work for a company.
She took a $100 loan and turned it into a booming business. I'll be paying off my American Express through next Christmas.
There is one similarity between Jacqueline Mukacyemayire and me. We drive the same car: a Toyota RAV4.
Only hers is newer.
What makes Jacqueline so successful in one of the most unlikely locations in the world? A small loan and a big idea.
Several years ago, Jacqueline appeared in the video "The CEO." It's a cool video you can watch here:
Her story is even more remarkable because she lives within walking distance of one of the most horrific monuments on earth—the Murambi Genocide Memorial Center, where the remains of 50,000 people are buried or mummified, victims of the Rwandan genocide in 1994.
World Vision began working in Jacqueline's community immediately after the genocide, starting with emergency relief and moving to community development.
In every project, World Vision included peace building to help the community reconcile after the genocide.
Whether community members were farming the land or repairing a damaged school or water system, at the end of each day they talked about the importance of forgiveness. Deep wounds began to heal.
Child sponsorship began in 2000 to connect caring donors to children and to fund growth in the community through long-term economic development projects.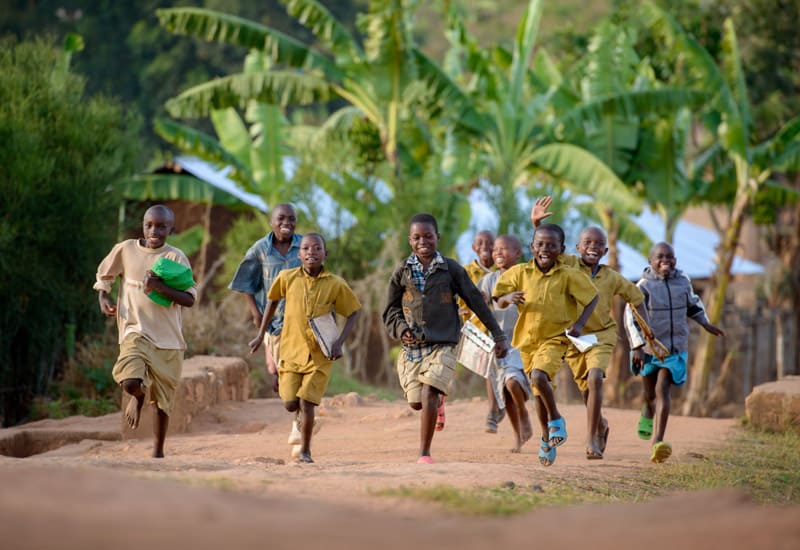 VisionFund, World Vision's financial arm, began to provide small loans and business training for the poor to start businesses. Around the world, 78 percent of VisionFund's borrowers are women like Jacqueline.
Jacqueline's first loan for $100 was shared among eight women. They borrowed a sewing machine to make dresses.
With her second loan, an individual loan of $200, Jacqueline bought her own sewing machine. Business took off.
Today, Jacqueline employs 15 full-time staff. She's received six Vision Fund loans. But she says it's the training that has been key to her success.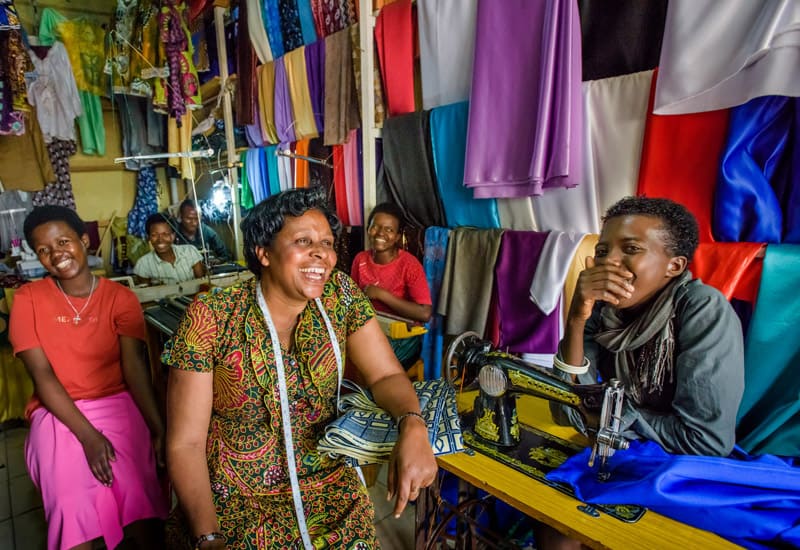 "They don't just give money," she says. "Vision Fund trains us on financial systems and cash flow."
With subsequent loans, Jacqueline hired additional staff, rented space for clothing shops, and bought specialty machines to create finer dresses and shirts.
"To be very honest, if it wasn't for Vision Fund, I wouldn't be the businessperson I am today," she says. "My staff is even opening businesses. My children are healthy."
Daughter Oda, 20, is college-bound. Her four other children, including an adopted orphan, are enjoying success in school. Jacqueline hired a tutor to ensure their grades stay high.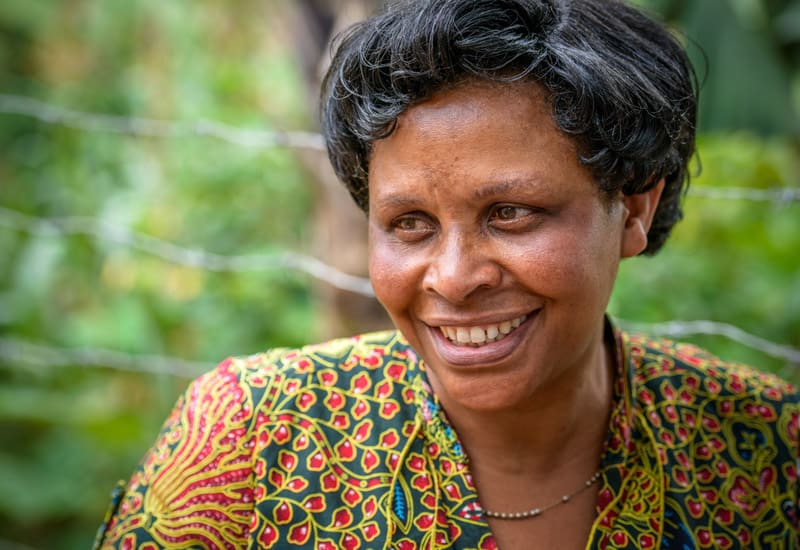 Her latest dream is to open a new factory right next to her home.
"I'd like to employ twelve people in the factory," says Jacqueline. "I will make fabric instead of importing it from Congo."
Jacqueline and husband Antoine recently purchased that sky-blue Toyota RAV4 to transport cloth to the business.
Antoine clearly loves his very successful wife and partner.
"I always look at her and thank God," says Antoine. "When I was dating, my prayer request was how my wife would look and be. If you want to see how God answered my prayer—look at Jacqueline."
Look at Jacqueline indeed.
Entrepreneur, wife, and mother, Jacqueline Mukacyemayire is changing her community, one stitch at a time, and inspiring women—like me.
By Kari Costanza, World Vision communications
Photographs by Jon Warren, World Vision photo director
Kari Costanza and Jon Warren report and photograph stories around the world for World Vision, a Christian humanitarian organization working in almost 100 countries to build a better world for children through holistic, sustainable community development.
 Choose a child to sponsor through World Vision below and help transform lives for good in Rwanda.