I've got a friend named Jeff.
He wrote a book, and I endorsed it. He wrote another, and I loved that one, too. Now it's third time's the charm (is that the phrase? me not know…), and his new book is en route.
The Art of Work: A Proven Path to Discovering What You Were Meant to Do comes out later this month. And because Jeff is a crazy man, he's giving away a ton of copies of it for free before it hits stores. (Read about that below.)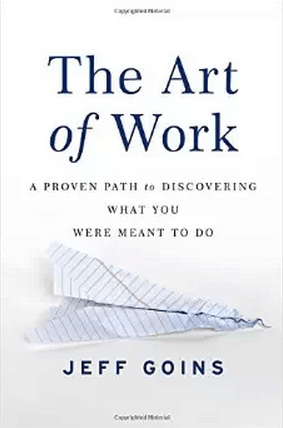 The book is an exploration of what it means to find what you love, and how to go about trying to get there. It follows the stories of individuals from extremely different walks of life as they figure out what they were meant to do, and it's an inspiring, motivating, and practical look at figuring out where you're meant to be and what you're meant to be doing. As Jeff said when we chatted about the book after I read it, this wasn't the book he thought he would write. Instead, he wrote another book. And then he threw that one out.
In my interview with Jeff, we talk about that, and more. Learn about his writing process, his favorite stories from the book, and why he thinks he finally found his writing groove.
And, go over here if you're interested in getting a FREE hard copy of his book (you just pay shipping).
Jeff will even sweeten the deal by throwing in $250 in bonuses when you pick it up;)