I'm on sale.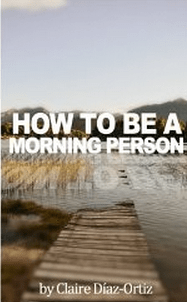 Or, at least, my ebooks are.
For the next 7 days, I'm offering 10 of my ebooks on sale for just $11 total.
You do the math.
That's cheap.
Click "Add to Cart" — and get them in your hands;)
Included in the bundle are the following ebooks:
If sold separately, these would cost more than $40!
Instead, they're on sale for $11.
$11 is cheaper than $40, my limited math mind tells me.
So are you ready?
Go buy now!

And finally, if you're interested in signing up as an affiliate to share this deal on your own site (and get 40% of the revenue for every sale you make), sign up here.