Are you looking for a dynamic
speaker on innovation?
Claire has delivered hundreds of keynotes around the globe
on innovation and digital media.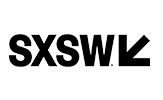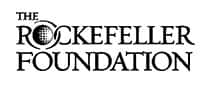 "Fascinating to listen to @Claire on the global impact of social media today."
Carl Bildt, Former Prime Minister of Sweden;
Co-Chair European Council on Foreign Relations

"Claire Diaz-Ortiz helps you figure out how to use Twitter to drive any campaign and make real things happen."
Craig Newmark, founder of Craigslist

"Don't forget this name: Claire Diaz-Ortiz."
Inc. Magazine

The Woman Who Got the Pope on Twitter
WIRED

One of Fast Company Magazine's 100 Most Creative People in Business
Fast Company

Top Ten Social Media Mavens
Fast Company


"A powerful voice in the social media space for using the power of social networks to effect real change."
Fast Company
Claire Diaz-Ortiz is a frequent international speaker on social innovation and digital media.
She has been a keynote speaker, commencement speaker and panelist at such varied organizations and events as The United Nations, Toyota, South by Southwest, The Rockefeller Foundation, The Mashable Social Good Summit, and hundreds of others.
Claire delivers motivational keynote speeches that draw on her unique career as an early Twitter employee, social entrepreneur in Africa, and award-winning author on digital media and innovation.
See below for her speaker trailer and videos of her keynote speeches, summaries of her most popular motivational speaking topics, or to contact Claire to book her as a keynote speaker for your upcoming event.
Watch Keynote Speech on Innovation and Digital Media
This is the definitive talk on how to amplify your brand's message using social media. Known as "The Woman Who Got the Pope on Twitter" (Wired), Claire dives deep to explain why every organization needs a story and how to effectively convey that StoryBranded story on social media with her proprietary model. This talk goes beyond the tactical, as it powerfully touches on inspirational autobiographical content related to her own unique Silicon Valley origins in an African orphanage. Organizations and their leaders will walk away with an understanding of why social media works and how to use it to amplify their brand.
The Power of Digital Innovation:
From Claire's perspective as an early Twitter employee hired to lead social innovation, this talk explores the meaning, importance, and impact of digital innovation in business today, highlighting key organizational practices and strategies that some of the most extraordinary business leaders are using to get ahead. Named by Fast Company as one of the 100 Most Creative People in Business, Claire explores the link between dreaming an innovative reality and creating it. This speech can be tailored to best fit one of three key settings: general corporate, technology (including social media specific), or pro-social.
This talk draws on the research from several of Claire's books (One Minute Mentoring, Twitter for Good, Design Your Day) to explore the challenges of being a leader in a social world. Drawing on the powerful lessons from high-performers in the spaces of leadership, digital technology, and productivity, she shows a path to leading well in a digital world.
Known as "A Force for Good" (Forbes), and "One of the Most Generous People in Social Media" (Fast Company), Claire is passionate about the power of technology for positive change. This talk brings both her unusual personal history and her years working in AIDS orphanages together with her professional expertise building Twitter's nonprofit and philanthropic program to share how technology has the deep power to change our world for the better.