Claire Diaz-Ortiz is the award-winning author of eight books published in more than a dozen countries.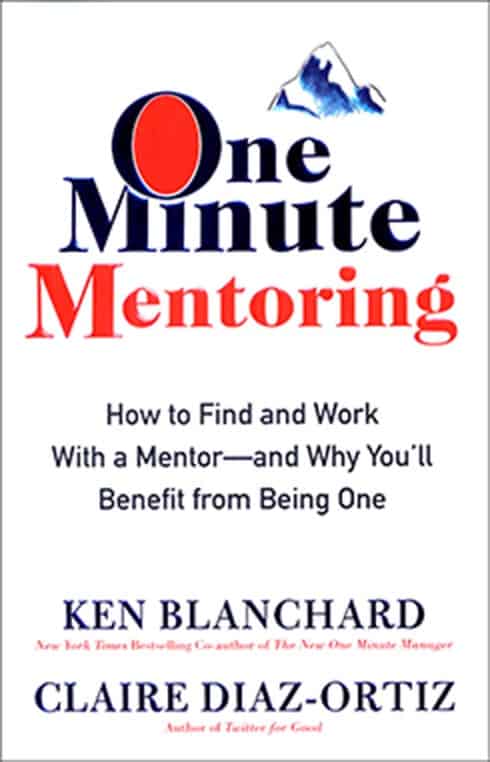 One Minute Mentoring: How to Find and Work With a Mentor – And Why You'll Benefit from Being One
Early Twitter employee Claire Diaz-Ortiz and her mentor, Ken Blanchard, the bestselling co-author of the legendary The One Minute Manager®, join forces to create the ultimate guide to creating powerful mentoring relationships.
While most people agree that having a mentor is a good thing, they don't know how to find one or use one…
Continue reading
And despite widespread approval for the idea of being a mentor, most people don't think they have the time or skills to do so.
Positive mentoring relationships can change the way we lead and help us succeed. In One Minute Mentoring, legendary management guru Ken Blanchard and Claire Diaz-Ortiz, one of the foremost female leaders on digital innovation, combine their knowledge to provide a systematic approach to intergenerational mentoring, giving readers great insight into the power and influence of mentoring and encouraging them to pursue their own mentoring relationships.
Using his classic parable format, Blanchard explains why developing effective communication and relationships across generations can be a tremendous opportunity for companies and individuals alike. One Minute Mentoring is the go-to source for learning why mentoring is the secret ingredient to professional and personal success.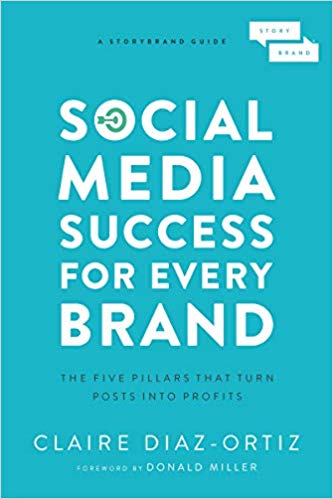 Social Media Success for Every Brand: The Five StoryBrand Pillars That Turn Posts Into Profits
Most business owners are blindly guessing at their social media strategy, and it's costing them time and money. Based on Donald Miller's bestselling book Building a StoryBrand, Claire Diaz-Ortiz applies the seven principles of the StoryBrand Framework to help you build an effective, long-lasting social media plan for your brand.
Continue reading
Social Media Success for Every Brand teaches readers how to incorporate the StoryBrand 7-Part Framework into their social media channels to increase engagement and see better results. Readers will understand exactly what they need to do with their social media to drive growth to their organization through the practical guidance of the five-point SHARE model:
STORY
HOW
AUDIENCE
REACH
EXCELLENCE
Social Media Success for Every Brand does not require the reader to be familiar with Building a StoryBrand but provides enough foundation to prepare the reader for practical success with their social media content. Together with the StoryBrand Framework, Claire's SHARE model will help boost customer engagement and grow the organization's brand awareness and revenues.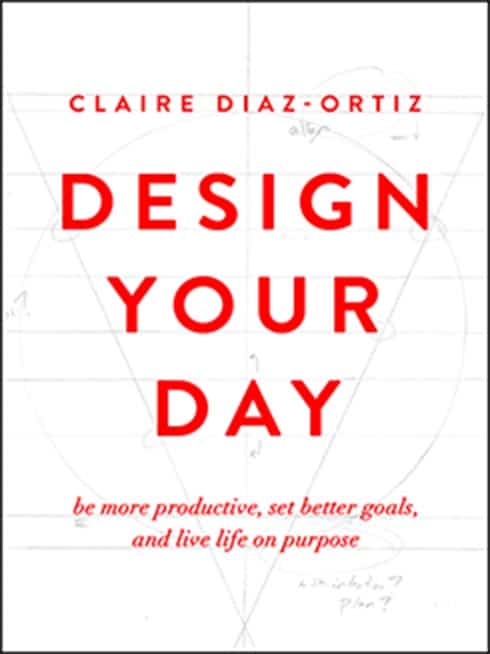 Design Your Day: Be More Productive, Set Better Goals, and Live Life on Purpose
When it comes to productivity, hard work is half the battle. The first half—the crucial half—is planning well. Enter The Do Less Method, a simple way to achieve your goals more often, in less time, and with greater peace of mind…
Continue reading
Learn how to decide the right goals for you, create workable strategies for reaching them, and harness your time for maximum efficiency.
Whether you want to finish a project, lose weight, or read 200 books a year, Design Your Day is an all-in-one guide to spending time with purpose. Use Claire's tips and tools, and you'll be amazed at what you can do in a day, let alone a lifetime.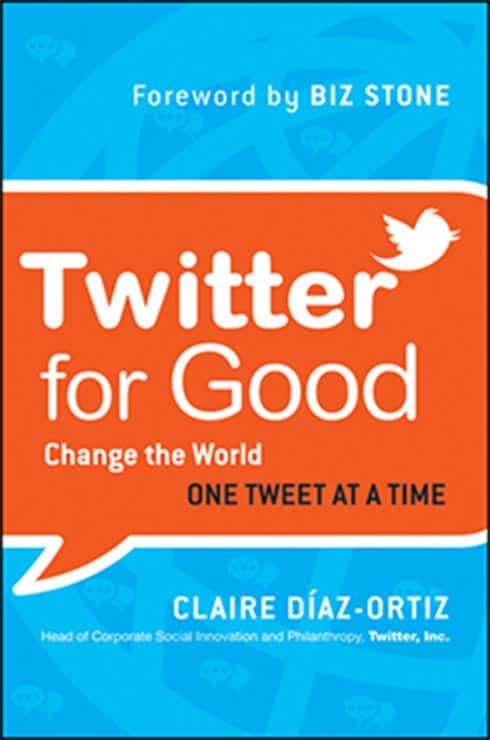 Twitter for Good: Change the World One Tweet at a Time
The official word from Twitter on how to harness the power of the platform for any cause…
Continue reading
Twitter is a platform that aims to connect people and influence change. In Twitter for Good, Claire Diaz-Ortiz, Twitter's head of corporate social innovation shares the proprietary model she has taught to organizations all over the world to help them excel on the platform. Filled with dynamic examples from initiatives around the world, this groundbreaking book offers practical guidelines for harnessing Twitter as a tool for change.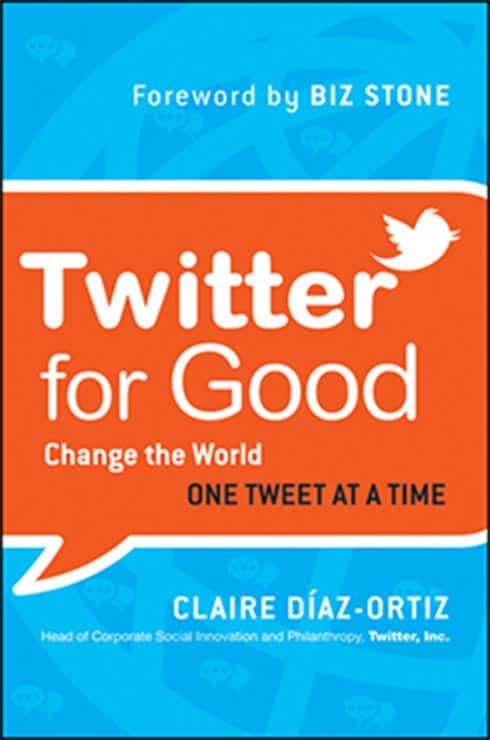 "Claire's work teaches you to use Twitter for the good you work so hard to achieve."
Biz Stone, co-founder of Twitter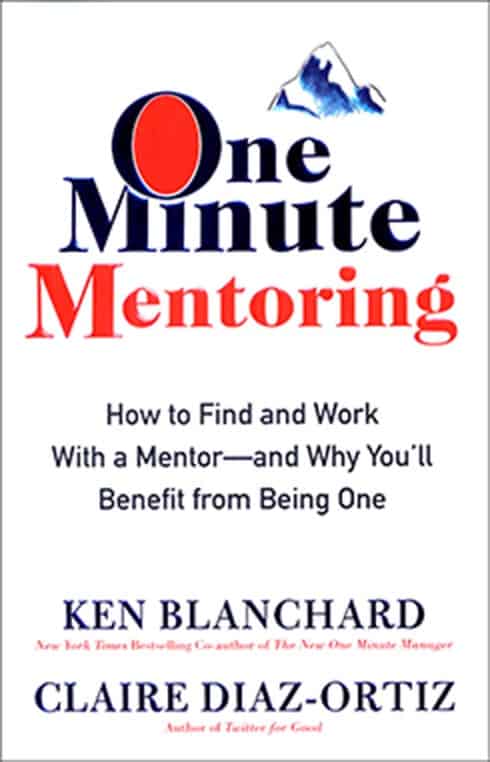 "If I could go back and tell the twenty-year-old version of me one thing it would be "Get a Mentor." I think it's one of the most important things you can do and I'm so glad Ken and Claire are shining a light on the process."
Jon Acuff, NYT bestselling author of Finish and Do Over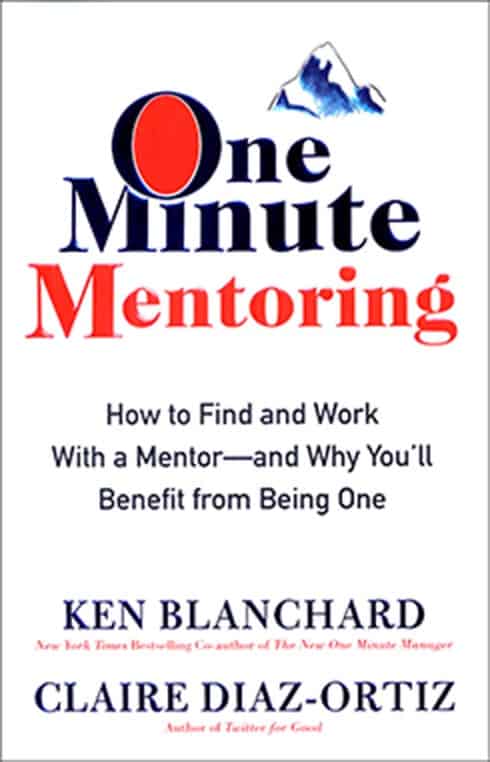 "I've seen it firsthand countless time: Nothing drives success faster than the right mentoring relationship. But where do you start? In One Minute Mentoring, Ken Blanchard and Claire Diaz-Ortiz offer the tools and frameworks you need to reach greater success in your life."
Michael Hyatt, bestselling author of Living Forward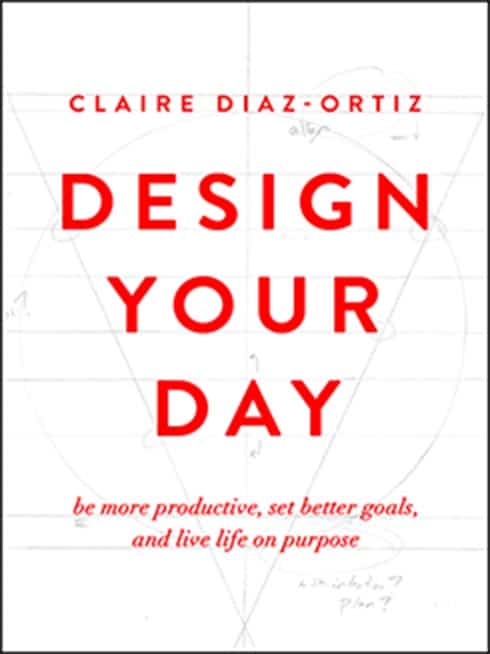 "There are a lot of books about goal setting. This one is special. It helps you set meaningful goals and gives you simple and effective strategies for achieving them."
Scott Warner, CEO, Gigg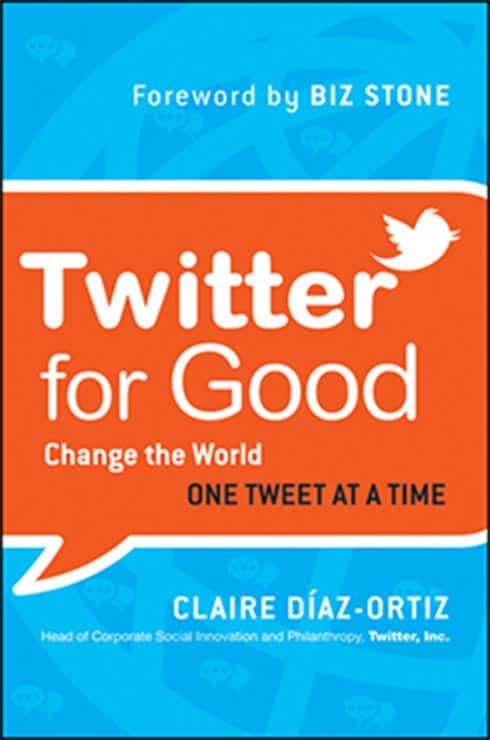 "For most organizations, Twitter is a foreign language, feared and misunderstood. Claire Díaz-Ortiz has written the greatest translation that exists, turning Twitter into an effective and manageable tool for businesses around the world."
Scott Stratten, Bestselling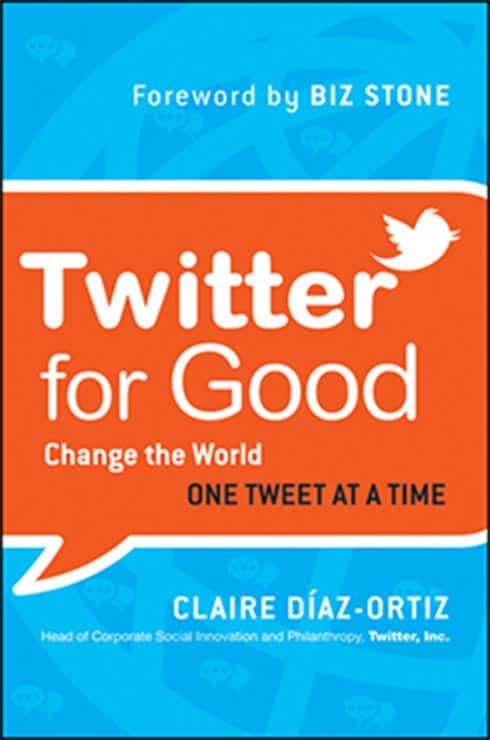 "Twitter for Good helps you figure out how to use Twitter to drive any campaign and make real things happen."
Craig Newmark, founder of Craigslist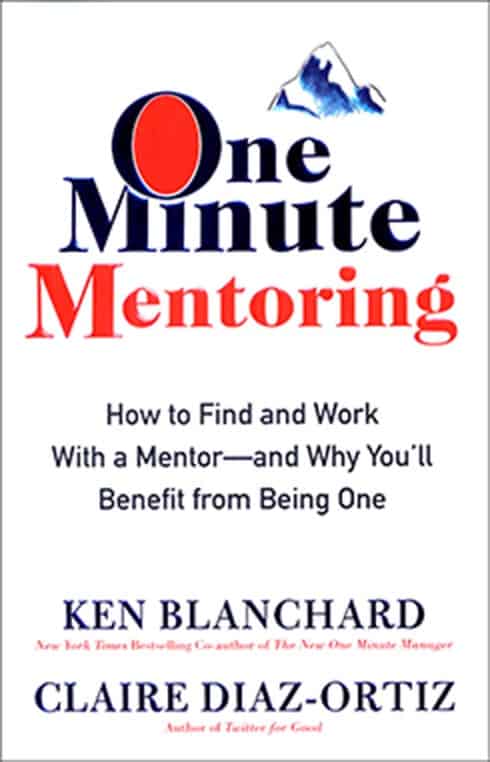 "Life's journey doesn't need to be a lonely walk. Being a mentor is your opportunity to share your learning moments to help something step into the best version of theri personal self, and it feels good doing it! One Minute Mentoring lays out your path to becoming an effective mentor."
Garry Ridge, CEO of WD40 Company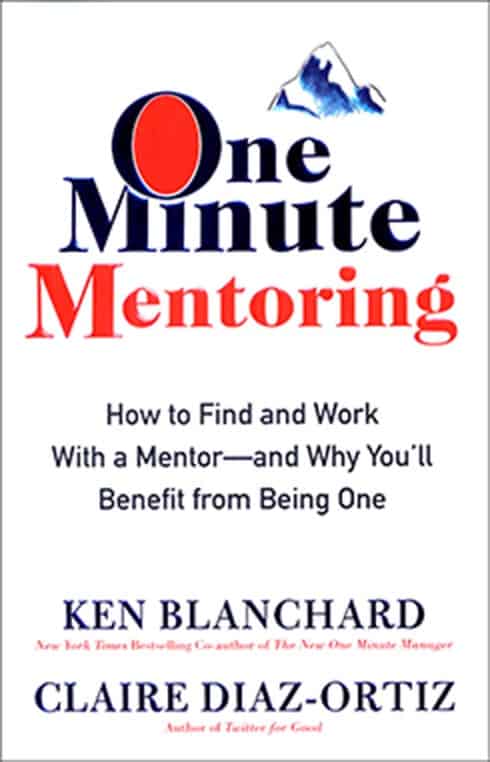 "Ken and Claire have given us a fresh take on mentoring in their inspiring new book, One Minute Mentoring -- and I am grateful."
Francis Hesselbein, President and CEO of the Frances Hesselbein Leadership Institute and former CEO for the Girl Scouts of America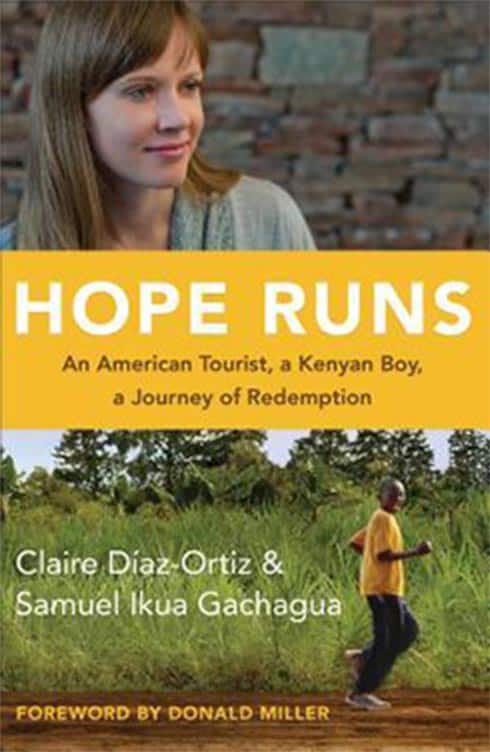 Hope Runs: An American Tourist, a Kenyan Boy, a Journey of Redemption
She went to Kenya to climb a mountain. But God had other plans.
When Claire Díaz-Ortiz arrived in Kenya at the end of an around-the-world journey, she decided to stay the night, climb Mount Kenya, and then head back home. She entered an orphanage, seeing it as little more than a free place to spend the night before her mountain trek…
Continue reading
Sammy Ikua Gachagua had lost his father to illness, his mother to abandonment, and his home to poverty. By age ten, he was living in a shack with several other children and very little food. He entered an orphanage, seeing it as a miracle with three meals a day, a bed to sleep in, and clothes on his back.
Hope Runs is the emotional story of one American tourist, one Kenyan orphan, and how one day became one year that would change the course of both of their lives forever. It's about opening your heart to outrageous possibilities. It's about what it means to hope for the things you cannot see.
It's about how God can change your life in the blink of an eye.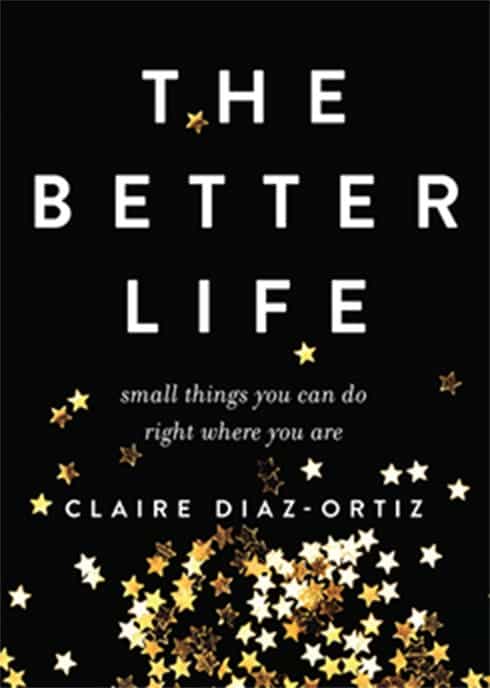 The Better Life: Small Things You Can Do Right Where You Are
Little ways to be you at your best, right where you are.
From the can-do innovator Claire Diaz-Ortiz, The Better Life is a motivational memoir about little changes that make all the difference.
In winsome style, Claire offers vignettes from her life to yours…
Continue reading
A top-level Twitter employee, world traveler, author, non-profit founder, and mom, Claire tries to make the most of every moment. In The Better Life, she shares stories and insights about balance, productivity, self-care, and other essentials for rocking it at life every day.
Take some advice from Claire: Say yes. Say no. Quit something. Take your mornings seriously. Make your weekends count. Write more. Worry less. Travel. Pray. Pause. Rest. Know your limits. Don't beat yourself up. Be still. Be thankful. Be you, but your best.
Read this book, and start living the better life you've been meaning to.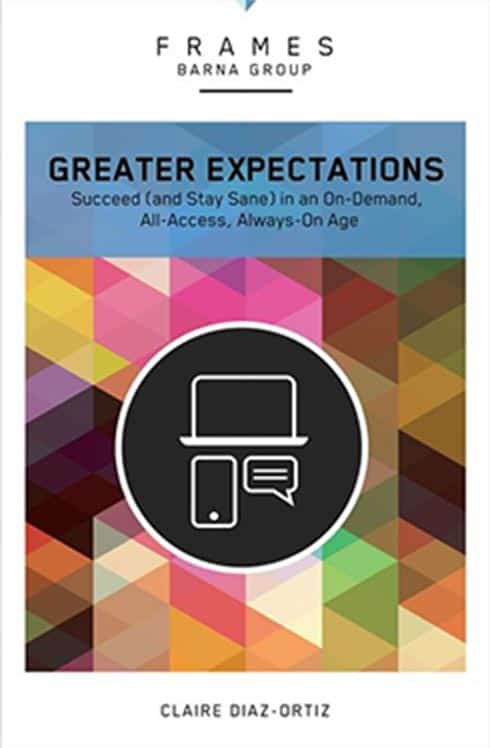 Greater Expectations: Succeed (and Stay Sane) in an On-Demand, All-Access, Always On Age
Remember when all you needed was a cool business card for cocktail parties? Now social status is determined in a hundred ways that all come with their own pressures-how many Twitter followers do you have? How many facebook page likes? How much traffic does your site get? Are you speaking? Traveling? How full is your inbox? While pressure has always been there, in many ways that pressure is more public than ever….
Continue reading
The world is both bigger and smaller today. With access to so much media and so quickly, we know everything that's going on in the world. We are bombarded with possibilities and opportunities. It seems like we have limitless choices. It's easy to feel like your life is small, that you aren't doing enough, that other lives, careers, and even cities are more exciting than yours.
The challenge today is, with limitless public pressure on how your life measures up against everyone else's, how do you find contentment in this context? Join Claire Diaz-Ortiz, an author, speaker, and early Twitter employee, as she explores this timely issue.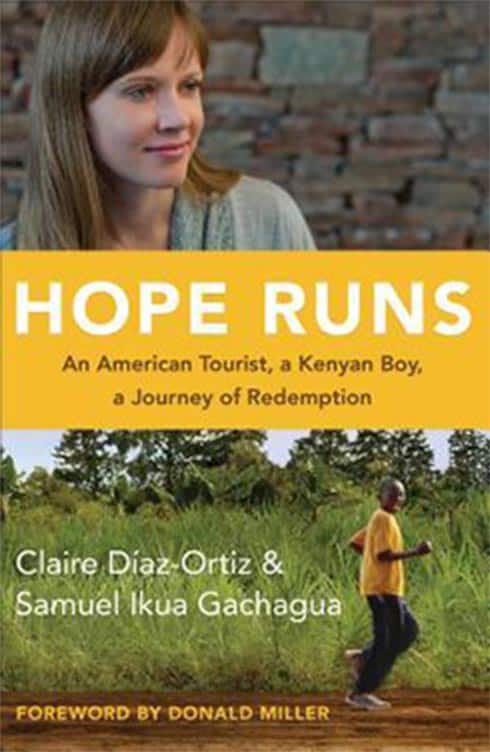 One restless woman from America seeking-something... and one homeless boy from Africa seeking-someone... write a story that has your heart colliding with what you're looking for-right where you are.
Ann Voskamp, NYT bestselling author of One Thousand Gifts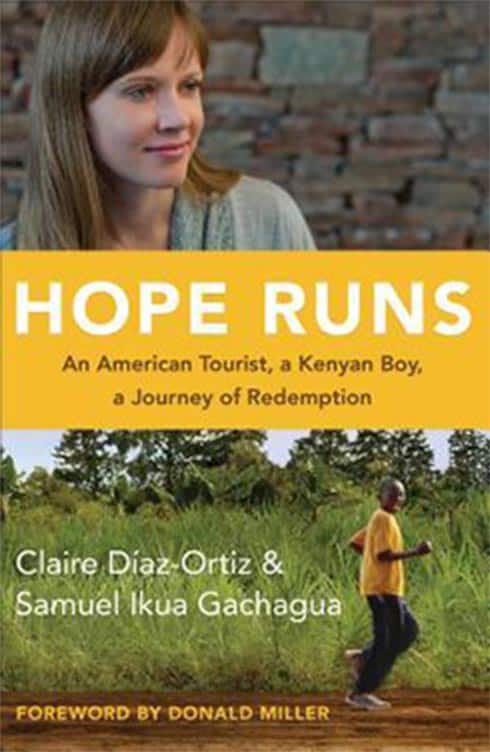 "Hope Runs is more than a book, it's a monument to empathy."
Donald Miller, NYT bestselling author and CEO of Storybrand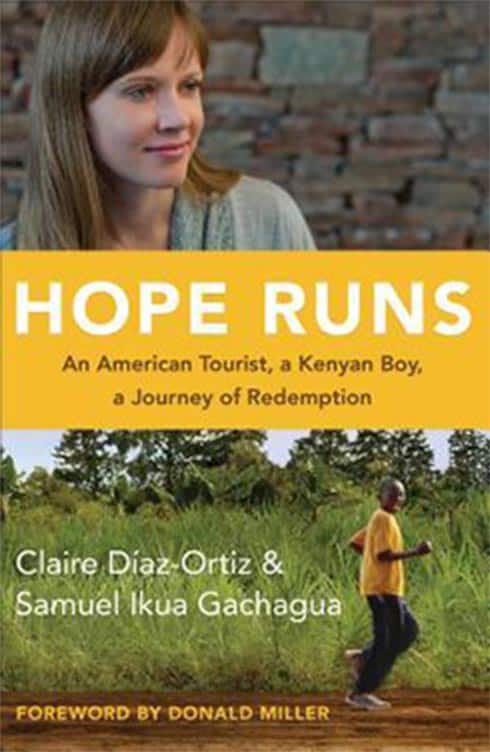 "This book isn't just a story, it's an invitation to love extravagantly. It's about relentless hope and tremendous love. Buckle up, you're about to be changed."
Bob Goff, NYT bestselling author of Love Does and Everybody Always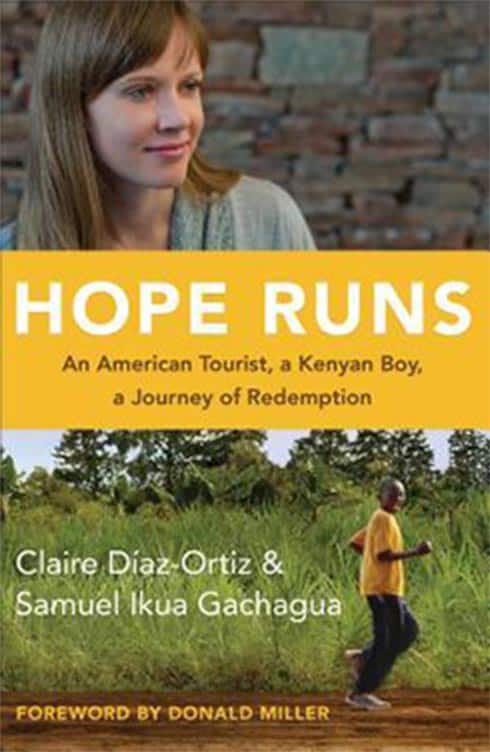 "A beautiful story, beautifully told. This book is a timely reminder that love and hope can bridge continents and create family anywhere."
Shauna Niequist, NYT bestselling author of Present Over Perfect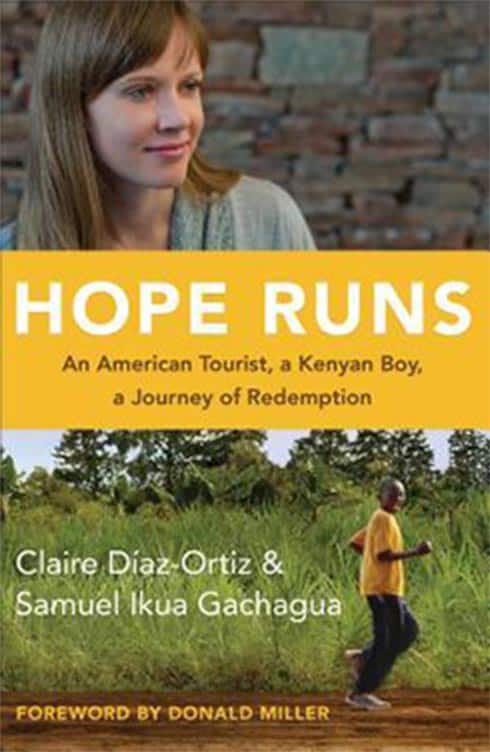 "Claire Diaz-Ortiz is like a travel guide for life. Her stories and insights will give you a vision of where you want to go and practical steps that will help you get there. And the place you'll arrive at by the end of these pages will be more filled with joy, peace, and what truly matters to you."
Holley Gerth, Bestselling author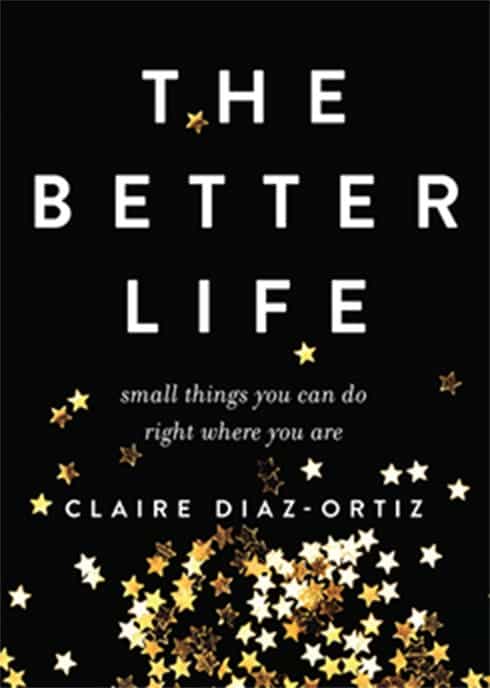 "Claire is a force of nature—brilliant, compassionate, unstoppable. And this book, The Better Life, is her manifesto on living well."
John Sowers, author of The Heroic Path
Intentional work is the key to great innovation.
The Work by Design Summit is a FREE online conference to teach you the power of purposeful productivity.
Join 20,000 other attendees to:
Clarify your innovative purpose
Double your productivity
Explode your profits
Watch 50+ word-class innovators share their best tools and strategies.