On a recent work trip, I had the chance to stay at the Four Season in Denver. In life, I am perpetually perplexed that "Four Seasons" and a "Ritz Carlton" are not simply interchangeable words (and hotels), and this stay was no exception. I kept saying to myself, "The Singapore Ritz Carlton has nothing on Denver!", and then immediately realizing I was confusing my luxury hotels.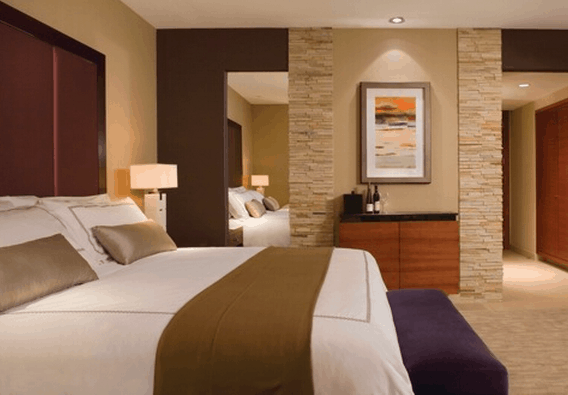 Alas, the crime of #thirdworldproblems.
Let's get to what I liked about this hotel. Which was a lot.
The Spa
Let's start with the important things. I showed up, after a red-eye flight, and wanted into my room. It was 11:30 am or so, admittedly a few hours early, but I had asked for an early check-in beforehand. I told them that, they smiled, and clarified for me that my earlier asks held little authority over the present reality: there were not clean rooms for Claire.
They suggested I go to the spa. I huffed and puffed.
But I went. And, oh, how happy I was I went. Although I love spas, I don't always pop into spas in hotels simply because in so many spas the vast, vast, vast majority of the services are things I have to buy. Sometimes I want to buy things, but not always.
Thankfully, the Four Seasons Denver is set up exactly for folks like me who want a spa with free stuff inside.
By "free stuff" I mean: plush robes and wood lockers to put my things in, lovely huge jacuzzi pool in beautiful spa room, peaceful, dark relaxing room to meditate in, and steamy steam-room serving its sweat-inducing duty.
There were treatments and such, of course, but I didn't try those. I just stuck to three days in the blissful jacuzzi.
My Room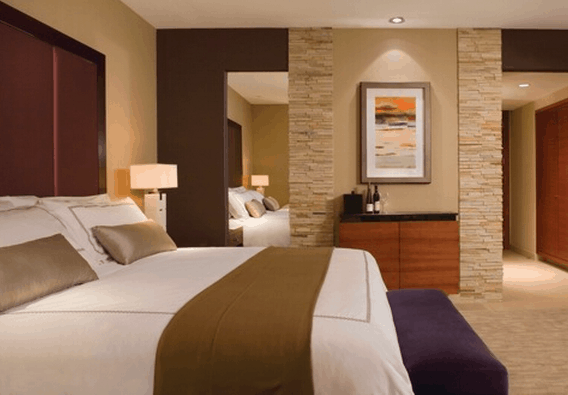 I was thrilled to have a huge room with an incredible view. One wall of windows. The huge bed.
Oh, and the desk. The desk. Big, hearty, and fully ready for all the work I wanted to avoid.
I went back to the bed, and looked out the window.
The Bathroom
The bathroom proved potentially better than the room itself, mostly for the incredible, stand-alone bathtub with clean modern (off-center) lines. The separate shower provided both a regular shower head, and a falling-from-the-sky rainfall type one. I chose the later. Two sinks, a wall of mirrors, and I was in bathroom heaven.
The First Floor, Foyer, Restaurant Area
I don't know why the picture above is appearing so small, but suffice it to say this foyer was not Stuart Little sized.
The massive first floor of the hotel invites anyone, and although I longed to spend time ordering tea and people watching, the reality of this beautiful space means that (at least in the Springtime), many a private event book the semi-public space. The foyer, for that reason, turns from peaceful to boisterous — it's up to you what you prefer;)