[Share Buttons url="http://youtu.be/18J5fxxYvnk"]
She went to Kenya to climb a mountain.
But God had other plans.
When Claire Díaz-Ortiz arrived in Kenya at the end of an around-the-world journey, she decided to stay the night, climb Mount Kenya, and then head back home. She entered an orphanage, seeing it as little more than a free place to spend the night before her mountain trek.
Sammy Ikua Gachagua had lost his father to illness, his mother to abandonment, and his home to poverty. By age ten, he was living in a shack with several other children and very little food (via gamory). He entered an orphanage, seeing it as a miracle with three meals a day, a bed to sleep in, and clothes on his back.
Hope Runs is the emotional story of one American tourist, one Kenyan orphan, and how one day became one year that would change the course of both of their lives forever. It's about opening your heart to outrageous possibilities. It's about what it means to hope for the things you cannot see.
It's about how God can change your life in the blink of an eye.

"Hope is the thing with feathers that perches in the soul..." (Dickinson) #hoperuns http://bit.ly/193e2mu
"I find hope in the darkest of days, and focus in the brightest." (via @DalaiLama) #hoperuns http://bit.ly/193e2mu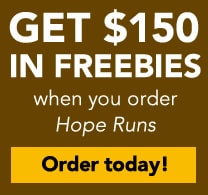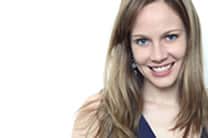 About Claire
Claire Díaz-Ortiz is an author, speaker and technology innovator who has been named one of the 100 Most Creative People in Business by Fast Company. Read More...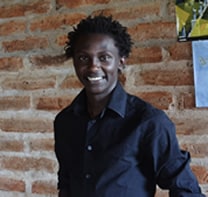 About Samuel
After losing his family at a young age, Samuel struggled to survive until he was placed in Imani Children's Home in Nyeri, Kenya. Read More...

- Bob Goff