It's Black Friday.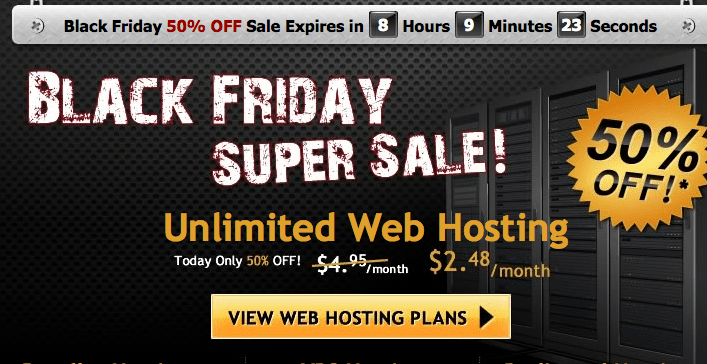 If you're not still hiding under the living room rug due to your tryptophan coma, you just might be getting run over by wild shoppers juicing for big time Black Friday deals.
Today is the day when the world is on sale.
Small kitchen appliances? Check. Sweet cameras? Check. Organic stuff? Check. It's all on sale.
Including the interwebs.
If you follow tech blogs, you've probably seen the deal alert for the Hostgator one day off 50% off sale. It is an incredible buy — purchase now, enjoy for long while to come. Good on any plan. You've got until midnight. Yada Yada Yada.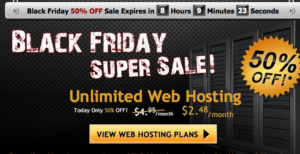 But Hostgator tried to ruin my honeymoon. And they tried hard.
This morning, Black Friday has me emotionally and intellectually conflicted about what to do with my hosting going forward. Am I alone in hating Hostgator? Although I said I would cancel, the truth is I've been too busy to do so. And now there is this deal.
And there are bloggers I very much respect saying great things about them today (and not just to make a quick buck). Because they really, truly, believe it. Like Amy. The most honest blog teacher ever. And Erica (who even owned a hosting company).
So what gives?
Have any of you had (gasp) positive experiences with these folks (aka Hostgator)?
Did I have the lone errant nightmare but you all love them and that's why you're buying?
Pray tell.