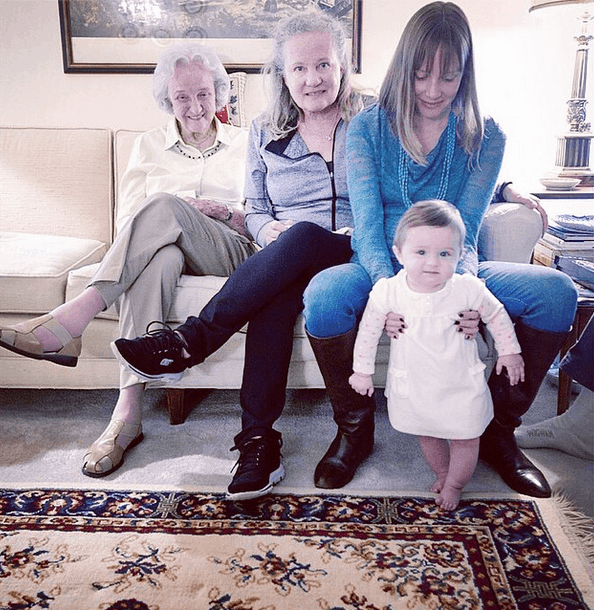 This is the post where I tell you where I've been. Because it's been a long six months of me not really blogging. A long six months of me not doing much online, and a long six months of me being extremely thankful for that fact.
In no particular order (although I bet you can figure it out), here's what happened:
1. I had a baby. A small one. (She was eager, so she came out almost a month ahead of time.) I live-tweeted it (more on that next week), and the one-day old appeared on morning shows and newspapers for all the world to see. She has been the joy of all joys. "You are the love of my life," I tell her daily. I mean it.
2. Although born small (like REAL small), she is now big. (Like 97% percentile big. )Here are some pictures. In that growing process, she required lots of things. Like love. And food. And hours a day in the jogging stroller. To provide these things, I found myself more offline than ever before.
3. I went on maternity leave. Now, it turns out the whole not-sleeping-thing was more intense than anyone ever mentioned. The first three months of @lucia's life were a complete blur. I have said before that I sleep more than anyone I know (I try to get ten hours a night), and so the result of having a newborn in my un-slept body was complete and utter crazy-sauce. That's a technical term. For three months, solidly, and six months, more or less, I was not me. I was someone else with a brain half attached.
4. I experienced burnout. I've dabbled on the edge of this before, but the result of having Lucia and trying to launch a book at the same time (it was supposed to come out a few weeks before her birth, but she sped things up!) was completely and utterly stupid. That's another technical term. No woman should ever plan to do any kind of real work in the months after having your first baby. (Or in the weeks before.) Women should have real maternity leaves, and they should use them. The end.
5. We had lots of other changes in our family, related to jobs and life. (More on that later.) We spent a lot of time hanging out with family (see the four generation picture above), and as a new lil' family of our own. I spent a lot of time reading (shocking). I caved into the pressure and watched all three seasons of Scandal. We traveled to some continents. In the end, I did a lot of non work these past six months. And it was so, so important.
But, all this to say, I'm back. In the swing of the interwebs that is.
Big Wave!
P.S. You'll see some changes around here going forward, and I'll share about them as they happen. All designed to help me better hang out with you and also maximize, well, life. It'll be good, I swear.