What is the Twitter for Good Unconference?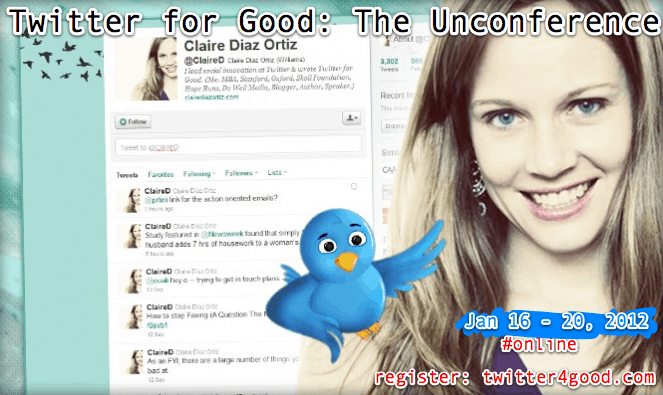 A chance for you to learn how to excel on Twitter (as I teach in my book), from the comfort of the non-conference venue that is your home/computer/ipad. Killer video and audio content, smart lessons, etc. Learn all about it here.
Want in on the Twitter for Good Unconference?
Make a $100 donation to Hope Runs (tax deductible) in the next 12 hours and enjoy the awesome video content tailored to help you excel on Twitter. Watch live every day this week or watch later — you'll have access for a year to the video content;)
Need more convincing?
Read here for five stellar reasons you should sign up.
Did You Enter to Win a Free Pass?
If you're one of the following three lucky folks, you already received some log-in information from me so check your emails…here's looking at you: heidioran…, thisisyi…, and geocolor…;)
Sick of Hearing About The Unconference?
Don't worry. It will go away after today…;)