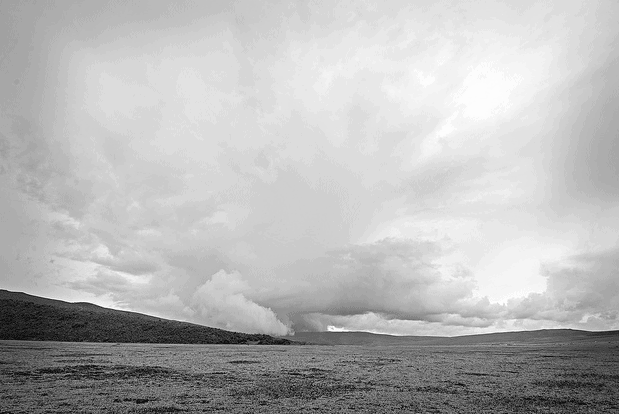 Gina Amaru Rudan never could have predicted what would happen to her career when she went in for what should have been routine eye surgery.
First, a rare condition of temporary blindness left her in deep despair. Then, her despair turned to insight. Rudan says, "That insight was the need for creative freedom. Freedom to think, to create, to write, to speak, to yell, to make change and to begin to live the life I had always intended for myself." By the time she had regained her sight, she knew what she needed to do.
These days, Rudan enjoys works she loves as the author of Practical Genius: A 5-Step Plan to Turn Your Talent and Passion Into Success, cultural Alchemist at X, the moonshot factory, and inspiring speaker on choosing a life you love.
Last fall, she did just that at the inaugural Goldsmith Thompson Growth Leadership Accelerator. Kicking off on a bright Sunday morning at the San Jose campus of Prysm, the display technology innovator, I sat furiously taking notes alongside 150 others.
The concept of the Goldsmith Thompson Growth Leadership Accelerator, born of the pioneering work of bestselling authors and thought leaders Mark and Bonita Thompson, was to explore how to create a life that matters. The four-day "unconference" aimed to show leaders from dozens of countries that the key to lasting success is to develop one's own leadership strengths and become what the Thompsons call a "growth leader".
The origin of their research with growth leaders has its roots in the Thompsons' first World Success Survey®, an extensive research project done in conjunction with Wharton that analyzed a force-ranked statistical study of 200+ leaders from 110 nations to determine the key qualities that determine lasting success. The research also proved the basis for the bestseller, Success Built to Last: Creating a Life that Matters, co-authored by Mark Thompson.
In Success Built to Last, the authors use the term "builders" to define enduringly successful people who both define their own success and have achieved lasting impact in their field for at least 20 years. Further work has shown that "builders" and "growth leaders" share many of the same qualities and that it is only when builders develop the mindset of a growth leader that lasting success thrives.
In the 2,000+ hours of research in the World Success Survey®, the Thompsons and their team asked world-class teachers, athletes, actors, poets, politicians, and business leaders questions like, "What is success?", "How can you attain it?", and "Will it make you happy?" From Warren Buffet to Bill Clinton to Maya Angelou to Bill Gates, the answers enlightened, startled, and even entertained. They also showed that while everyone's path to success varies, key traits consistently emerge.
Ultimately, the Thompsons concluded that one can only find lasting success when three distinct elements come into alignment: Purpose, Passion, and Performance.
Today, let's look at the power of Purpose.
Purpose: Why Hell Yes Matters
When Rudan decided that it was time to "begin to live the life I had always intended for myself" she was choosing purpose above all else. As she says, she realized that her career needed to be the intersectionality between "Hell Yes!" and doing what you love. As a classic builder, she represents one of the key qualities of such leaders. "Builders mostly toil with every ounce of their energy and persistence, with heart and soul, for their whole lives." (Success Built to Last) In a real sense, what they choose to do is "something that they'd be willing to do for free, for its own sake." For example, "Quincy Jones wouldn't give up music if it wasn't popular, nor would Mandela rest until apartheid was crushed. It's hard to retire from an obsession…they do it because it matters to them." (Success Built to Last)
As Mark Thompson expands, "even making the separation between 'life and work' is artificial because these people live a seamless life…they bring themselves as whole people to every aspect of their lives."
One study subject, John Seely Brown, who headed research for two decades at Xerox Park adds, "The job of leadership today is not just to make money, it's to make meaning." Maya Angelou, another subject, echoes this. "Life and work should use everything you have. Serve, serve, serve."
I'm immediately reminded of a wall in my own office where I now type this article. It reads, I don't think of work as work and play as play. It's all living.
Branson, naturally, is another of the leaders interviewed in the World Success Survey®.
But purpose is only one part of the equation.
In Part 2 of this series next week, we'll tackle why the power of Passion matters so much when to comes to making a lasting impact.
Do you think purpose matters when it comes to success? Share with me below.
———-
—–