It's Black Friday!
Which means that, if you didn't get up at 2 am to wait in line at Macy's, you're likely going to spend 12 hours a day clicking to buy things online!
No, seriously, though.
Here are some sales.
Sale 1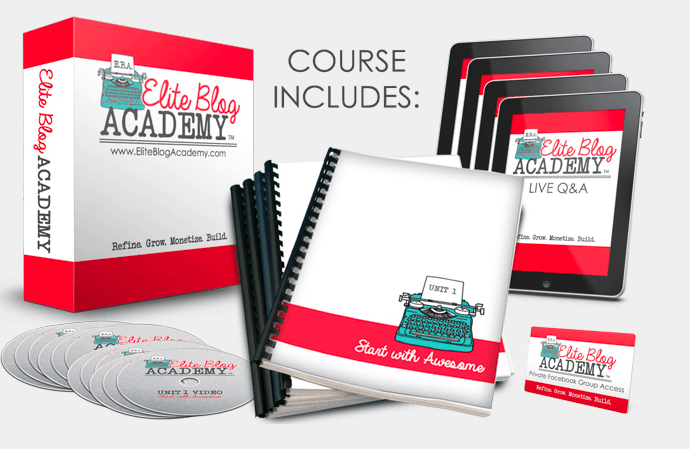 For those of you who are not only passionate about blogging, but are passionate about growing your reach in the space, my friend Ruth Soukup is having an awesome sale on her new blogging course. If you go to sign up, you might see a friendly face on the homepage. That's me. And that's me saying how much I like Ruth. And how smart she is. And why I think she rocks. And for good reason.
In short, Ruth's brand-new Elite Blogging Academy is the real deal. It's a crazy complete way to learn everything you've ever wanted about turning your blog into your career. It's normally $399, and the sale Ruth has going has it down to $299. And it's worth every penny. More importantly, if you buy it and don't think it's worth every penny, Ruth gives you a 200% money-back guarantee. Yes, 200%. (I had to look up what that meant.)
Or read more about why I like it here.
Sale 2
Here's another sale!
Get 10 of my ebooks for just $13 total. 
Sold separately you're looking at over $40 for this content, so the sale is, um… cheap.
Click "Add to Cart" to get them in your hands;)
Included in the bundle are the following ebooks:
So are you ready?
Go join the hundreds who've already purchased and buy now!

And finally, if you're interested in signing up as an affiliate to share this deal on your own site (and get 40% of the revenue for every sale you make), sign up here.