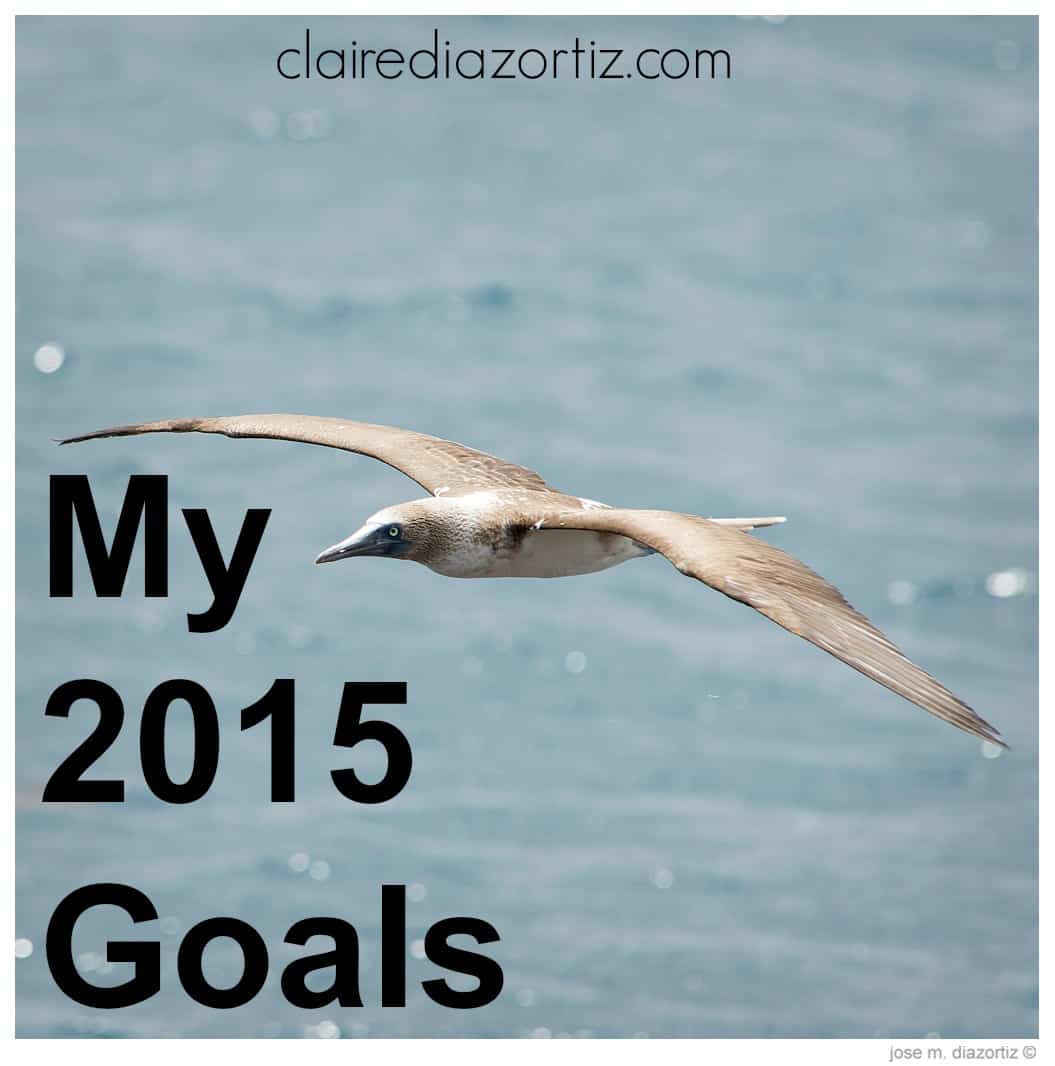 As mentioned, every year I do a few things at the end of one year and the start of the new one. I review the year behind me. I set annual goals for the year ahead. And I choose a word of the year. (For more on why you need one, see this post explaining the concept.)
This year, as in past years, I set me some good goals. I wrote them down. I crossed them out. I wrote them down again. There was a lot of coffee involved.
And although I'm a huge fan of what folks like my friend Crystal Paine does in telling the world exactly what her goals are for 2015, I'm a shy kind of gal. I'm not ready to open the kimono. I don't want to write them all out. And plus, some are boring. Do you really care about how much I want to sleep on average each night? Meh.
But that said, I love hearing about others' goals because it helps me crystalize and better understand my own, so I do see the value in writing out some of them here.
So here are my categories, with a few highlights of individual goals in each section:
Family
This category is likely the most personal of them all, where I think about what we want to accomplish as a family this year. One item on here I think is important is that I want to take two solo trips with my husband sans my glorious babe this year. (We have one planned already, and will have to work on another.)
Health
At times, like when I buy this breathometer to measure my hydration levels, I think I get pleasure out of being a human guinea pig and tracking my life. And I do, I guess. I love my Jawbone. I even upload the daily stats to a google spreadsheet so that I can get a yearly average on my sleep (Jawbone's 7 day one just ain't enough for this gal!)
So, in my health category, I have percentages about how much I want to do X, Y, and Z. (I track it all, so it's easy to add up percentages). For example:
I want to eat 90% paleo this year.
I want to exercise on average five out of seven days each week.
I want to get a massage weekly.
Personal
This category sometimes ends up being a bit random, and some of the items could potentially be categorized elsewhere. Here are a few:
Do my morning routine (The Present Principle) on average of five out of seven days each week.

Read 150 books.
Work
This is a big category, and there's a ton in it for 2015. The key here is to be very, very intentional with my time. I don't want to be busy, I want to be productive. (#BanBusy, remember?)
Money
In this category I set goals for investing, saving and giving. In one more bizarre I-told-you-I-tracked-my-life thing I do, I've written down everything I've spent (everything! I mean everything!) for about a dozen years. So, again, this is pretty easy to track;)
Okay, now the fun part for me. Do you have any interesting goals this year that you can share? Tell me!