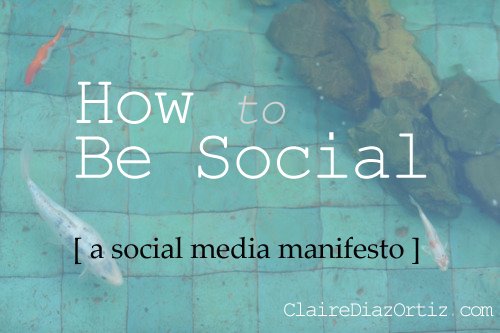 So I wrote a manifesto. And it's all about the rules of being social in life and work. How, why, when, and where.
Want a free copy?
Enter your email address below to download the PDF. (Or, buy it on Kindle here.)
What's it all about?
How to Be Social is about something I know a small thing or two about. (More or less.) And, for once, I'm not talking about nachos, tiny houses, or The Real Housewives.
It's about social media.
How to use it, how to not use it, and how to know when your social media marketing efforts are sucking or #winning.
I want them (all social media marketing efforts) to win.
It's called How to Be Social: A Social Media Manifesto.
Did you sign up to get a copy above?