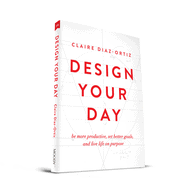 Today's the day!
My latest book, Design Your Day: Be More Productive, Set Better Goals, and Live Life on Purpose is here!
This is the book that will help you combine personal productivity with professional passion to better rock your days. This is also the book I wish I had years ago when I was first learning about how to work well, live well, and play well.
Design Your Day is the ultimate guide to the #banbusy lifestyle, helping you to find passion, purpose, and fulfillment away from the madness of your to-do list.
But don't take my word for it. Read what some other folks are saying.
And then go order it here. (Check out all the details about the book here.)
Here's a super sweet bonus for ordering –> Send your invoice to designyourdaybook(at)gmail(dot)com and we'll send you ten of my latest ebooks as a thanks!)
Wait — there's more!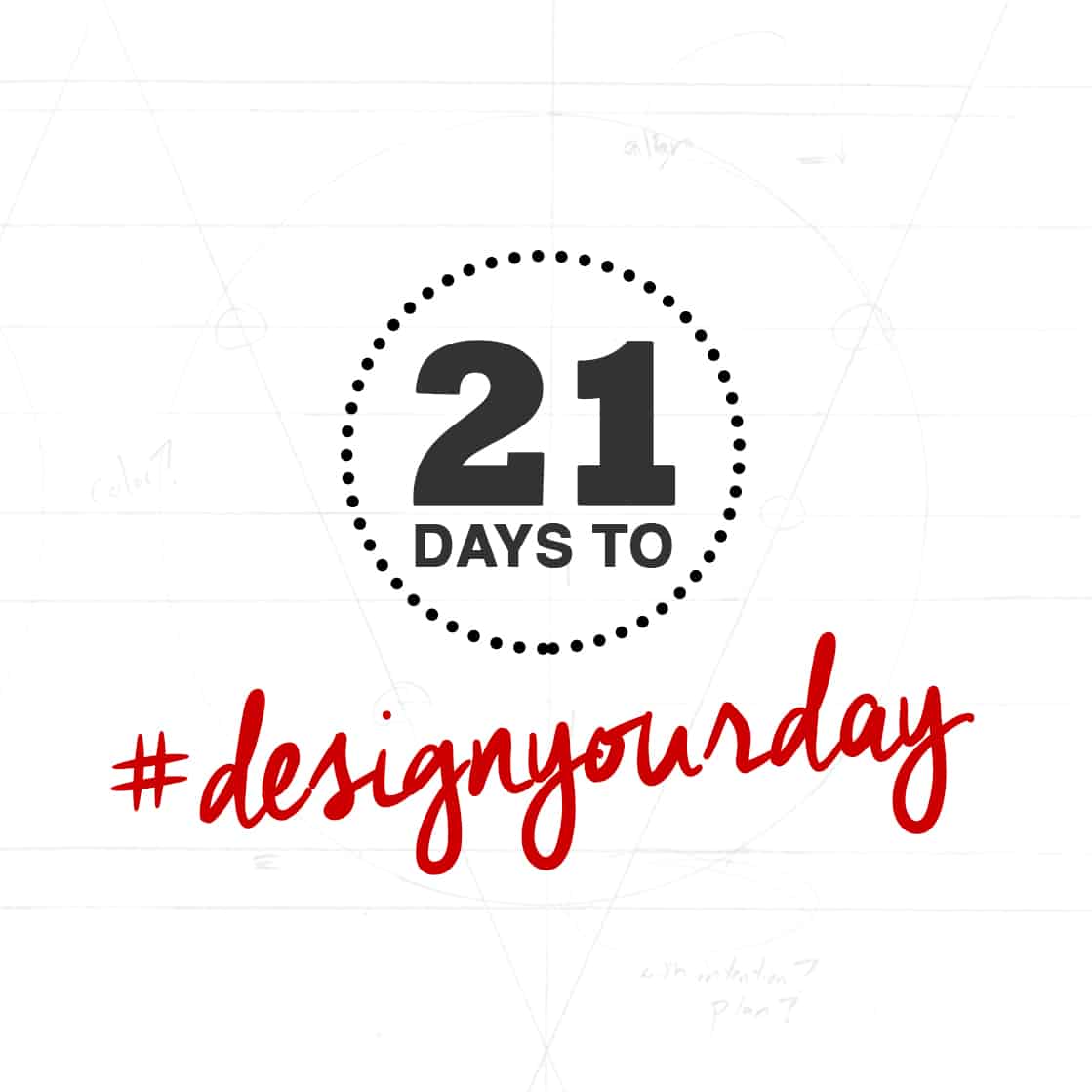 To celebrate the launch, each weekday at Noon ET I'll be over on Periscope walking you through a 21-day challenge to design your day to be more productive, fulfilling, and fun. (Yes, fun.)
(If you miss any of the live shows, you can see all the replays here.)
Or, see the first few days below.
Day 0 (aka, an explanation of what this challenge is all about).
Day 1
Day 2
Day 3
Day 4
Day 5
Day 6
Day 7
Day 8
Day 9
Day 10
Day 11
Day 12
Day 13
Day 14
Day 15
Day 16
Day 17
Day 18
Day 19
Day 20
Day 21
Don't believe me that the book is worth it's weight in paper or Kindle screen space? Here are some reviews. (Note: these people were not bribed with chocolate.)
#
I love the message of this book: get more done by doing less. Often, we think that productivity is the result of doing more, but rarely does it turn out that way. If you struggle, like I do, to focus on what matters most, then Design Your Day will be a breath of fresh air. Read it, then live it.
—
Jeff Goins, best-selling author of The Art of Work
#
Who doesn't need more hours in their day? With so many responsibilities to juggle and hats to wear, it can feel like the days fly by and your to-do list flies out the window. By the end of the day you wonder to yourself, "what did I even do?" and "why didn't the things I needed to accomplish actually get done?" If you can identify with this, you don't want to miss this book. I can't think of anyone better to teach you to make the most of your life than Claire.
—
Allison Vesterfelt, author of Packing Light: Thoughts on Living Life with Less Baggage
#
I'm making more than a few changes based on the super-practical concepts in this book. Claire does an amazing job of clearing the air and helping you make the most important things the most important things. I've always been a goal-oriented person but this book is helping me take it to another level!
—
Joël Malm, founder of Summit Leaders Coaching and author of Vision Map
#
There are plenty of do-more-in-less-time strategies out there. Claire isn't about doing that with shortcuts. Rather, she's all about identifying the right goals, and acting with purpose so that you really can do more in less time, while still achieving the things you value. With clarity and insight, her methods are an antidote to idle busyness.
—
Justin Wise, founder and CEO of Think Digital
#
Goals are everything when it comes to business and life in general. Claire couldn't have done a better job defining how to set purposeful goals for yourself. There are a lot of books out there about goal setting. This one is special. Meaningful goals matter, and Design Your Day helps you understand how to give your goals purpose, and more importantly, how to achieve them using a simple and effective strategy. Bravo Claire!
—
Scott Warner, CEO, Gigg
#
Productivity isn't just about the grind; it's about the decisions you make about how you work. Work hard to work well. Design Your Day will show you how.
—
Alli Worthington, COO, Propel Women and author of Breaking Busy