A few days ago, the world's newest country joined us. South Sudan, the 193rd nation, came into being on Saturday, July 9.  Although I had once seen 26.56% of the world (51 countries out of 192), that number has now plummeted to 26.42% (51 out of 193).
Despite this (personal) upset, there was much elation. The international community and the people of South Sudan put on a great show, and those of us not on hand relied on our trusty Twitter (#SouthSudan) for updates.
Interestingly, South Sudan also just may be the first country to live Tweet its independence;)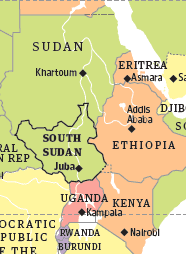 Here are some of the things to know about the country:
The capital of South Sudan is Juba.
South Sudan is the world's 193 nation.
The country is the 55th country in Africa.
The country has more than 200 ethnic groups.
The president is Salva Kiir, and in his first public appearance as President wore a cowboy hat.
The initiation ceremony began with a Christian and a Muslim prayer, led by the new president.
The Secretary General of the United Nations, Ban Ki Moon, was in attendance.
The day was a long, amazing one — and the pictures here give a glimpse of the elation and enthusiasm. Read this blog by World Bank Chief Economist for Africa Obiageli Ezekwesili here.
You can see the cowboy hat here: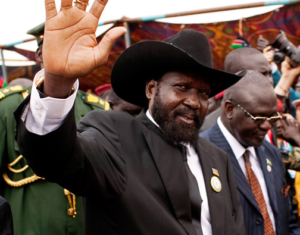 Now go ahead and download a map of the new world here. Hang it on your wall and memorize the location of this fine, new, oil-rich country. (It's south of the other Sudan, in case you need a hint.)
Finally, check out some of these great Twitter accounts that are Tweeting about South Sudan right now, and add any other good ones you recommend.
P.S. Someone just sent me this hysterical @reply.