Some of you know that last month I had the pleasure to serve as a delegate on a trip to Honduras with ONE, the grassroots advocacy campaign co-founded by Bono some years back. The trip was a chance to see the work of ONE's partner organizations especially as it relates to women and girls in the region.
Alongside actresses America Ferrera and Alexis Bledel, I shared a wonderful week. (For those following me on Twitter, my week turned into two when I managed to both a) get food poisoning, and b) get stranded when the Hurricane prevented me from flying to Tampa for the Republican National Convention.)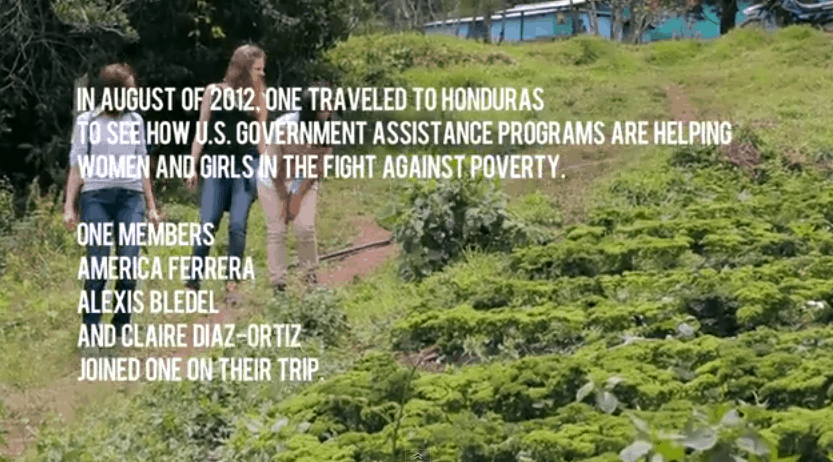 To read more about that trip, see my article over at the Huffington Post.
Today, I want to point you to the first part of the documentary from the trip — which is now out. See it here:
We launched the documentary last Monday, and did so with both a couple spots on CNN (one video here on Starting Point with Soledad Obrien) and a great panel at the Mashable Social Good Summit. If you're interested in seeing our panel, check it out here, or see Mashable's article about it: