If you read this here blog, you know I'm hosting a Twitter for Good Unconference next week. (Here are 5 reasons you should sign up).
For those of who are not interested in donating $100 to Hope Runs to sign up, I'm offering 3 free passes that you can enter to win!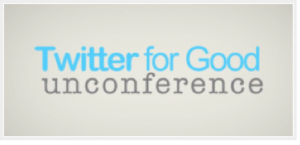 Do You Want to Win 1 of 3 Free Passes to the Twitter for Good Unconference?
Do one or all of the three things below, and leave one comment on this blog post for each entry you do!
How to Enter:
So if you do 1 of these 3 things, you have 1 entry, and should leave 1 comment. If you do 2 of these 3 things, you have 2 entries, and should leave 2 comments. If you do 3 of these three things, you have 3 entries and should leave 3 comments.
This giveaway will end on Saturday, January 14. If you win, I will ask you to review your conference experience.