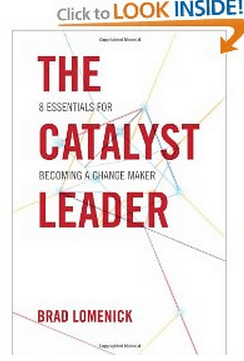 Are you a leader? Want to be?
Listen up.
Some of you may be familiar with Catalyst. A massive, massive(ly) successful leadership conference that happens a handful of times every year. It's been going on for 14 years, and it's a movement.
A big one.
I've been lucky to speak a few times at some of the Catalyst Labs (and I'm currently doing so at Catalyst West), and attending Catalyst is always a priority for me. Even though it's my year of REST, Catalyst takes top-billing. 
Today is the day where that conference becomes a book.
My bud Brad Lomenick authored The Catalyst Leader, and it's here.
It's a game-changing leadership book, based on his 20 years of leadership experience, as well as the last 10 years experience as the president and lead visionary of Catalyst. In it Brad identifies and captures what he calls the 8 Essentials for Becoming a Change Maker — all ways to help you lead well. And lead now.
If you are familiar with Catalyst at all, you'll know that leadership development is at the core of their organization, and this book is a leadership manifesto based on stories, Brad's personal leadership, and interaction with the amazing thought leaders who have been part of Catalyst over the years. 
Reality is that all of us want to be a great leader, but many times we're not sure how to build in the essentials in a way that will deliver the most impact in our own leadership, and in the teams and organizations we lead. This book can help.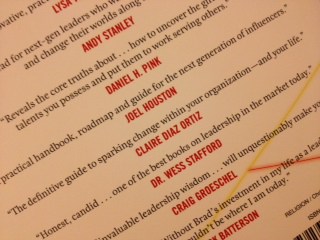 As I said in my endorsement about the book. The Catalyst Leader is…
"The definitive guide to sparking change within your organization — and your life." 
Want more incentive?
If you purchase this week, from April 14-19, scan and send your receipt to catalystleaderbook@gmail.com and you'll receive over $300 of leadership resources for FREE,
Sweet.
Do it.
Now.