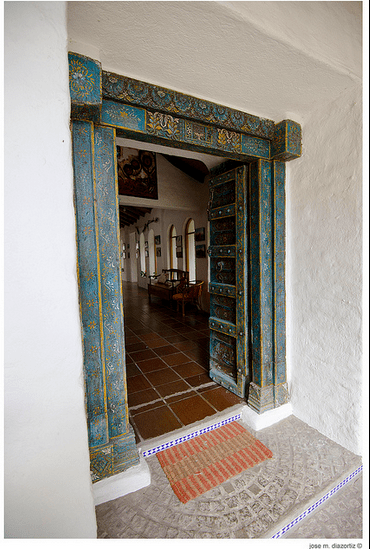 This week I finished the 25-hour (!) audiobook I had been listening to, Dark Star Safari: Overland from Cairo to Capetown. This was actually the third time I'd read this particular book (first via audiobook) and I came away feeling as I always do with audiobooks: they are amazing because I can listen anytime, but they take a lot longer than reading!
I walked a lot. I read a few more books, and I ate a lot of sweet potatoes.
The picture? A door in a cute lodge in Salinas, Ecuador. (image by Jose Diaz Ortiz)
A quote?
"There are locks all around you, but you might hold the key to someone else's freedom." My friend @caitlincrosby in a great TedX talk.
Here are some other things I saw, read and coveted.
Did I miss any good finds this week? Leave a comment below and I'll go find 'em!